Goddess MUA is a recent MMORPG game developed by 4399en game that is slowly gaining attention in the market. The game has mesmerizing details involving monsters and goddesses. The world is immersive and intriguing that you can spend countless hours on it.
The game involves the evolution of your goddess. In other words, you are a Soul Lord who is supposed to be responsible for the growth of the goddess. There are companions like fox, unicorn, and other unique goddesses to accompany you in the journey. An autoplay feature is enabled to assist you in the game.
To be rewarded, your goddess needs to battle bosses, challenge other goddesses, and survive this dangerous world. Make decisions keeping in mind the goddess's strength and fight accordingly. Also, you can declare war or make peace against goddesses. By this, you can earn valuable treasures as well.
Goddess MUA lets you customize your character concerning clothes, hair colour and more. The game also lets you tame monsters and look after pets. These pets would be helpful in your journey. The graphics are nice and certain animations are cute. There is also a chat system where you can interact with other players. This can be useful when you play in the arena. A ranking system is present in the game to assign players to different ranks as they progress.
Most importantly, there is a section related to love, where your Goddess can find love in the game and the journey can be done together. It might sound bizarre to you, but it is also a key element that might help you progress throughout the game.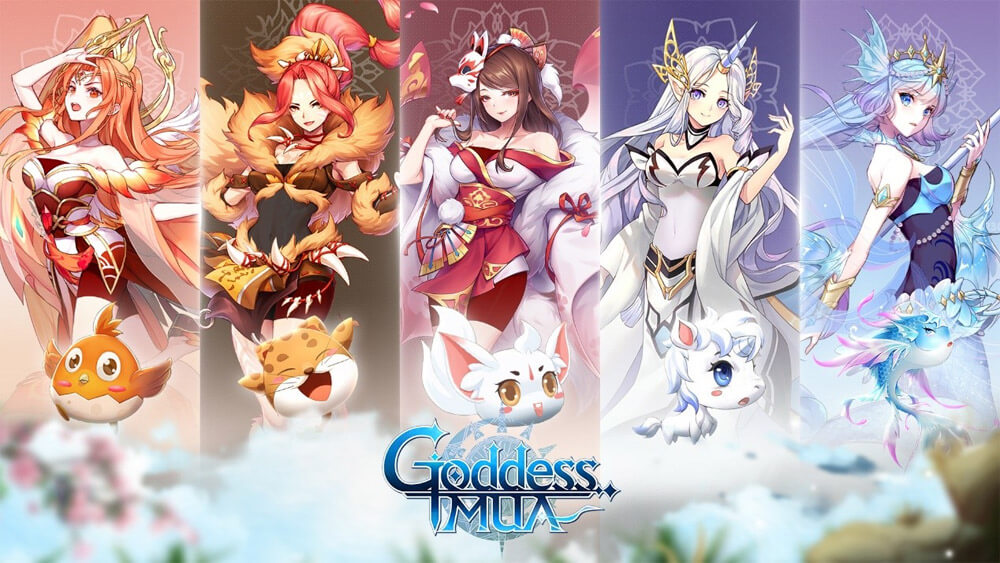 The game is available on both Android and iOS. It is free on both PlayStore and AppStore. There are in-app purchases in this game. For Android, the game requires version 4.4 and above. In terms of iOS, it requires version 9.0 or later. The game is available on AppStore only for iPhone and iPad. The game has constant updates regarding bug fixes and extra content. If you want like RPG games with a bit of fantasy and love, do check out Goddess MUA.