Line Games has started taking the pre-registrations of turn-based action Role-Playing Game (RPG) 'Exos Heroes' that has been developed by OOZOO. Exos Heroes is the sequel of 'Exos Saga' from the same developer and was published by Eyedentity Games.

After Korea, Exos Heroes is making its way globally through its English Version. The developers have already taken two Closed Beta Test of Exos Heroes, so we can expect it to be a game free of bugs and glitches.
In Exos Heroes, you experience an adventure of searching for 'Exestruk,' the missing sword of the emperor, and the curse of the ancient dragon. Meanwhile, you also have to face the evil forces that are trying to threaten the peace of the Exos Continent.
On this mythical fantasy land, Airships roam in the sky. You become the Airship captain and ride the ancient Airship to feel the vast world. The fascinating story of the original RPG unfolds before your eyes as you move further. In this original RPG, you also join hands with the treasure hunter Zeon and the ancient dragon Bitru.
The land of Exos is full of various exciting contents, such as hunting for lost treasures and exploring the lost ruins, etc. Exos Heroes offers you epic graphics and intense battles with thrilling skill actions in this fairytale-like world. Keep in mind, the key to winning the turn-based battles is strategic vision.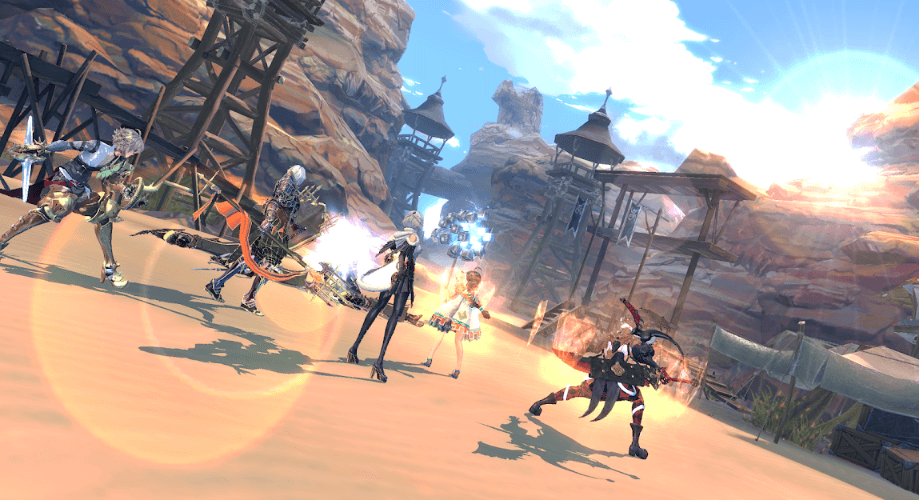 The battle system of Exos Heroes RPG is quite unique; it offers the Guardian Stone System, that allows you to break the enemy and add more fun to your strategic battles. All the characters you get to see throughout the adventure are as fine as the main character.
There are over 200 heroes available in the game with unique character designs. The special skills of the characters bring you a new gameplay experience every time you play. And the Fiery intense battles also bring satisfaction to both your eyes and heart.
Get ready to experience the world of magnificent landscapes and pre-register for Exos Heroes English Version on Google Play Store for Android devices and on App Store for iOS devices.