Mandala – The Game of Life is a remake of the classic board game which released about 40 years ago. The game is developed by Digital Future Games who revamped the classic game for iOS and Android devices.
The game's core is similar to the classic game but with some minor tweaks to improve the experience. It also brings in a touchscreen experience to the game formula. For those who are unfamiliar with the game, you need to guide your pawn to the center of the core before other players.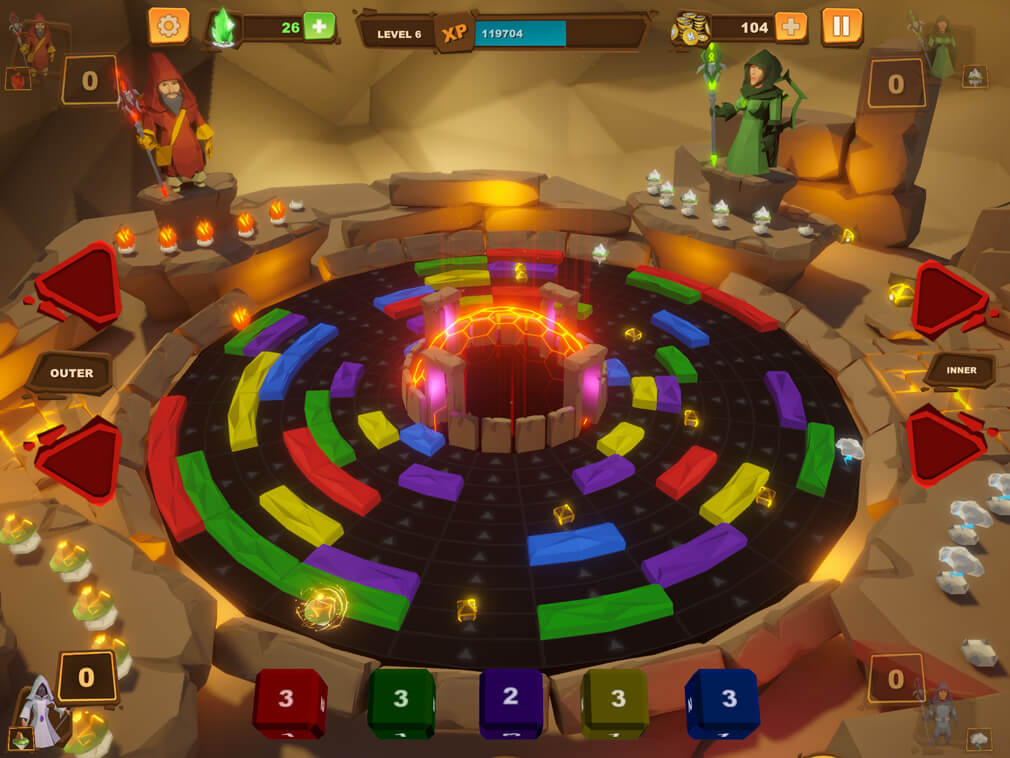 On the way to the core, there are a series of colored concentric rings that you need to align to pave way for your path. Players need to roll a five colored dice that gives a color as a result. You can move the particular colored ring to make way for your pawn else you can block the path for your opponents.
The developers have added their touch by modifying by some elements. For example, they have developed the pawns in such a way to represent the basic elements of earth, wind, fire, spirit, and more. Players also have multiple characters to choose from to play the game. Players are also rewarded as and when they play the game.
Mandala – The Game of Life  is one of the new multiplayer games that you can try out with your friends in your free time. It is available to download from Play Store. It is a free to play title with some in-app purchases.