A new 5v5 game is arriving with a very 'mad-max' style and influence. Set in a dark post-apocalyptic world. The player leads their best heroes in battle to dangerous lunatics of the desolate battlefield that is now the world. The game is called Quest 4 Fuel: Arena Idle RPG by Evil Zeppelin.
The game is in the beta stage and players can apply through Apple's TestFlight and through the Google Play Store. Besides the 5v5 battles, players will be rewarded while they are away from the game. There are over 25 Heroes to unlock, collect and upgrade; and much more coming soon.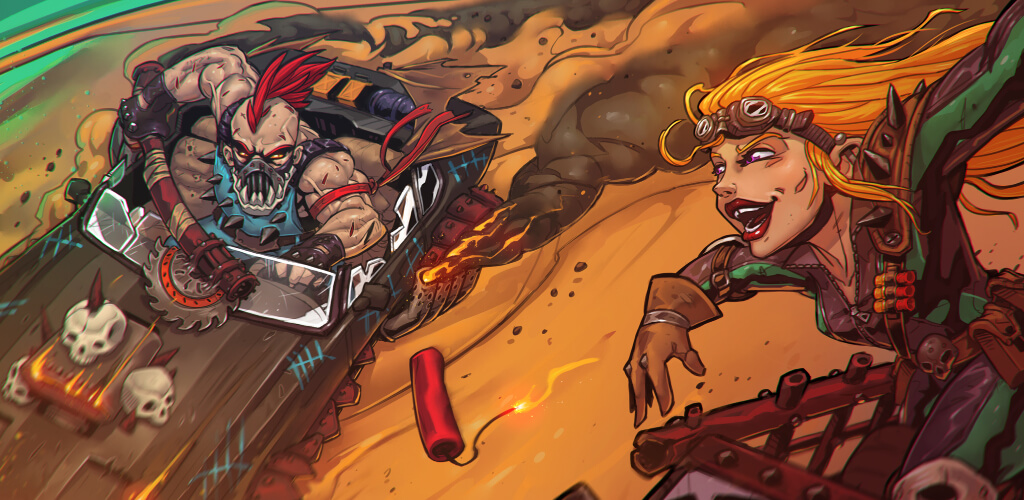 The game also offers three game modes; Campaign, Challenges, and Road. Also, with 10 chapters of enemies to destroy. There also is a PvP Arena, to test your heroes against other players and rise through the ranks. The developers promise the game will receive regular daily missions and achievements to unlock. Along with special seasonal events for 2020.
The game will contain in-app purchases and ads. If you wish to know more about the game or the development you can pay them a visit on their website. Follow them on Twitter for regular updates.