Hello Mobile Gamers, Mabinogi: Fantasy Life is a mobile MMORPG) which has been developed by 'SIAMGAME' is available to download in beta test. In this game, you live a virtual life in which you can do anything you imagine like get a job, earn cash, and also you can even fight with the enemies who cross your path. You can download Mabinogi: Fantasy Life beta version from the link given at the end of this post. Before that have a look of Mabinogi: Fantasy Life trailer below.
Just like the other MMORPGs, in Mabinogi: Fantasy Life also you can move your character from the left side of the screen by using the virtual joystick, and there are buttons on the right side of the screen to attack. In the Mabinogi world, you also get to choose your character from the ten classes available, each of them with unique abilities.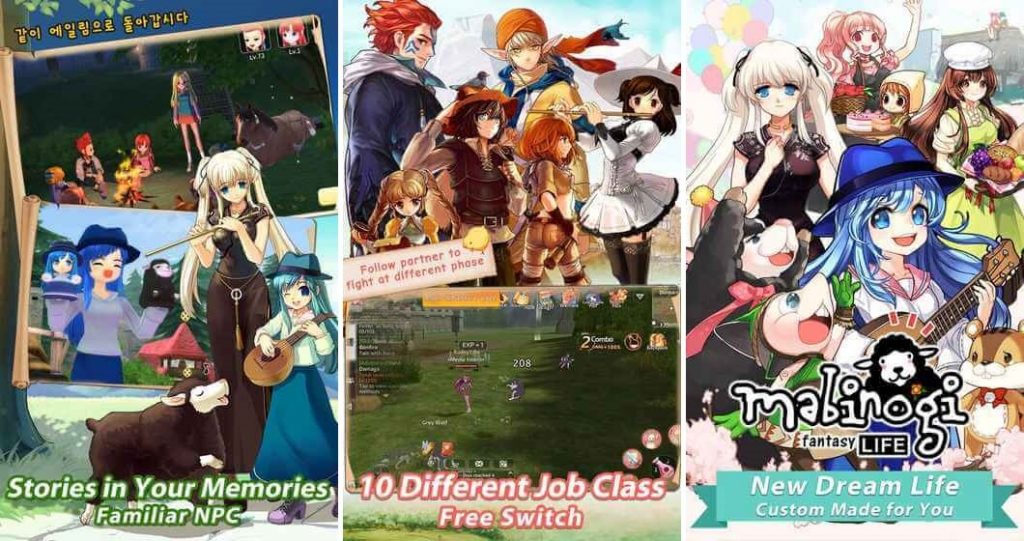 In Mabinogi: Fantasy Life, you can complete the missions by following the arrow on the screen, you can also turn on the automatic mode. Your first mission in the game is to carry a message from one place to another, after completing the tutorial you will be free to explore the world and do whatever you want. So get ready to explore a whole new world and download Mabinogi: Fantasy Life beta version from the link given below.
Click here to Download Mabinogi: Fantasy Life Beta Version
Stay tuned with Mobile Mode Gaming (MMG) for the latest Mobile Gaming News & Updates!