KartRider Rush+ game's new update has brought in new vehicles, game modes, characters, etc. Also, this update marks the beginning of the new second season which also comprises of some limited time events.
As mentioned above more new vehicles are now available for the players once they have downloaded the update. The new vehicles include Terra Blade, Golden Roadhog, and legendary Justice karts. All these cars can be collected and customized as per your taste.
Along with the new vehicles, the developers also have introduced a new game mode called Flag Battle. In this mode, the players need to find the flags on the track. Then they have to lock the flag and deliver it to the base to grab the points.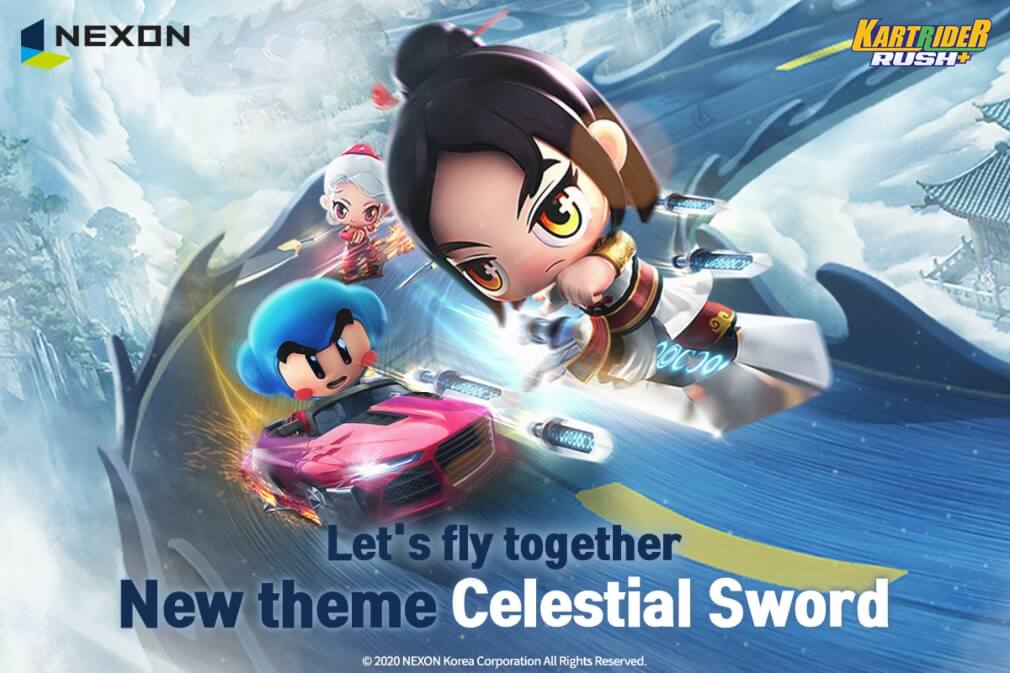 The game brings in two new characters named Lunaris and Solaris. Both the new characters are students of the Moonlight gatekeeper who like to prove their skills in karting. We also have a new interior accessory such as  Bladeboard School which can be used for decoration.
Another important addition of the update is that of limited-time quests which players can participate to bag some rewards. We have two such events, first one runs till 30th July in which players can collect Terra Coins and exchange it for Terra Blade. Whereas in the second event players can collect Brush Shards and trade them for a Solaris code. This event will be there till 26th July.
So get ready for some interesting racing with KartRider Rush+ that is available on App Store and Play Store. It is a free-to-play game with in-app purchases.