A new Star Wars game is in the works called, Star WarsTM: Starfighter Missions and brought by Joymax Co, Ltd. It is available now for preorder on both the App Store and the Google Play Store. As a bonus, people who will preorder will receive '10 Luckybox Tickets' and a bunch more items as the number of pre-registered users increase.
You play the game by leading a squadron of three starfighters into battle. While having the ability to swap between them, exploiting each's unique abilities to win and survive. As a player, you'll have the ability to choose to fight either for the light side or the dark side. With three game modes that take you back with a sense of familiarity, because that iconic experience of Star Wars within these modes is directly inspired by the Classic and the Sequel trilogies.
It is the first Star Wars flight shooter game where you can upgrade, collect over 80 iconic starfighters from the Star Wars universe. From Han Solo's Millennium Falcon to Luke Skywalker's X-Wing, to Darth Vader's TIE fighter, or even the speedy and sinister TIE silencer of Kylo Ren and plenty more. You can acquire many of the starfighters through battles and customize them based on your style and the enemies you face.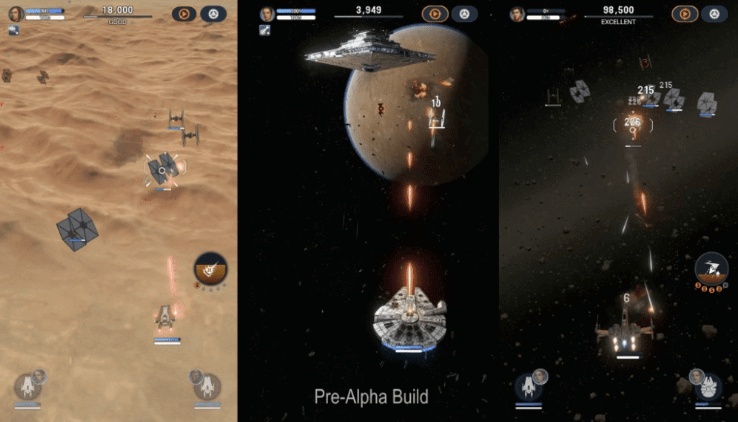 With an overwhelming sense of nostalgia and awe, the game comes with incredible cinematics that immerses you into its world. Fly in and out of star systems as well as from the surface a planet to space. Play through its intuitive controls and joins guilds with friends. As well as compete for higher ranks through the League Ranking System to claim the title for the galaxy's best pilot.
The game will be free purchase with an expected release date of September 1st, 2020. It will come with in-app purchases and ads. For more information on the game, you can also visit their website.