When it comes to PUBG Mobile, accomplishing a chicken dinner is not only relies on how skilled you are but also how well is your loot element. Without a proper loot, you can't expect to reap a chicken dinner. If you carry a proper mastery of locations in each map, where you believe the possibilities of discovering a good loot is higher, your odds of being a part of the top 10 will be greater.
Doing homework on locations, analyzing if it's worth landing, is time-consuming. So we have spent some quality time in deciding where you might get a quality loot. In this article, you will uncover the top 5 locations where you will get the unmistakable adequate loot.
Campo Militar
Campo Militar is located in the northeast region of the Miramar map. So if you want to land on this location, you are assured of getting an adequate loot. This location is usually far away from the first circle, and you will not have to encounter any battle here, as this site is not preferred by the majority. If you ever dare to land on this location, make sure you Arrange a vehicle after you land, as campo military is mostly outside the first play zone.
Water Treatment
Water treatment is located very close to the middle of the Miramar map. And players usually don't choose to go to the water treatment location, primarily because of the lack of cover. You will find no cover, no compound, no buildings in the territory. But if you attain first landing, then you will be assured of an adequate loot.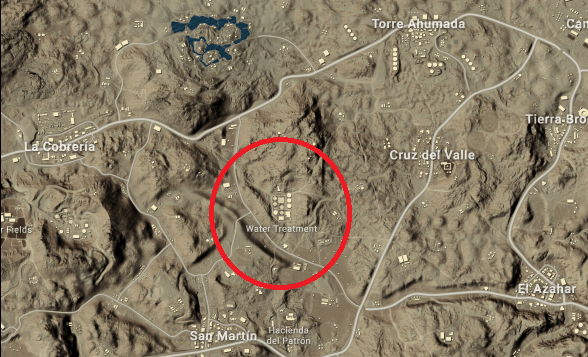 El Pozo
El Pozo is situated in the west part of the Miramar map. This site has huge houses, buildings, compounds, churches inside which you will discover the treasure of a loot. But you won't get that loot effortlessly; you might encounter multiple players landing. So you should make your self up and always prepared to avenge any attack.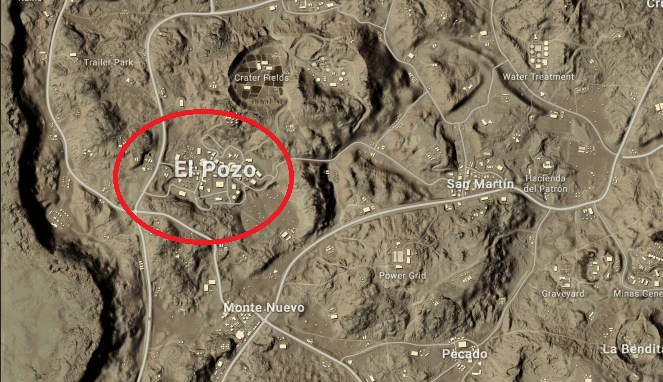 Valle Del Mar
Valle de mar is situated in the extreme south, and this can turn out an unsafe scene. That's not because of the number of people arriving there, which is fairly low and not even due to limited loot available, which is actually present in abundance. The main reason for players not landing there often is it's very far from the battle route.
You have to pursue a very long path to reach back to the play zone. It can turn out as a good move if this location is very near to the plane path. There is considerable loot available, and people won't usually head to that location; however, you should land first and flank through the water.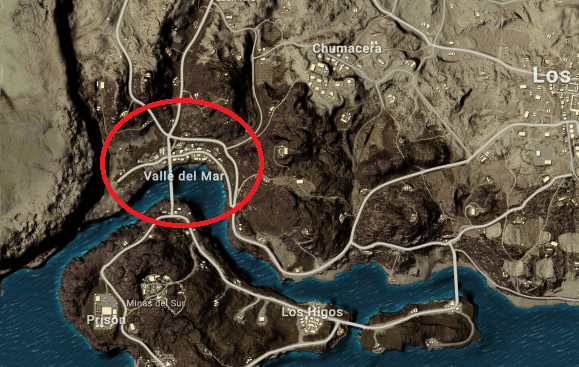 Impala
Impala is situated to the extreme right of the Miramar map. Usually, this location possesses loot in abundance. It is full of buildings, surrounded by small houses, factories in which you will find an adequate amount of loot for yourself and your squad. You won't have to struggle/take a fight to plunder the loot. Occasionally you will have to strive through to earn the loot when the plane path is near to this site.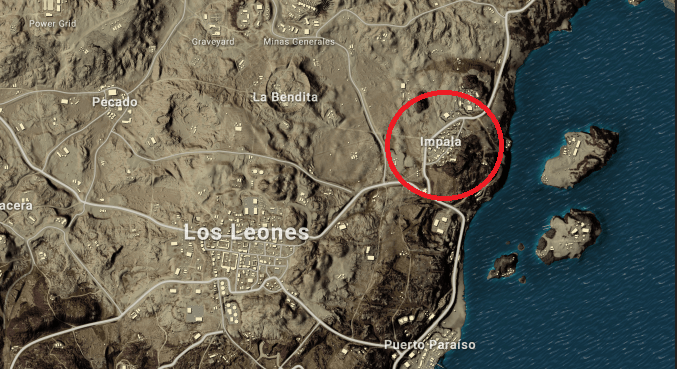 These are the 5 best locations where you can find quality loot that can help you in surviving the battlefield in a better way throughout the match. You can refer to our PUBG Mobile Maps Guide to find out more about other maps.
Also Read: PUBG Mobile: Free Redeem Codes Of 2020
Stay tuned with Mobile Mode Gaming (MMG) for the latest PUBG Mobile News & Updates!