Have you ever wanted to create your own Free Fire Costume bundle? Think you've got creativity and fashion sense to design the next top costume! Free Fire has come up with a chance to design your favorite costume for them through Costume Design Event and win a whopping amount of diamonds.
Yesterday we shared Costume Outfit Event on Free Fire's Official Subreddit, and today we have got an in-game event of the same concept. Free Fire has introduced 'Costume Design Contest' with a prize pool of 25,500 diamonds. In this contest, players need to submit Free Fire Costumes designed by them.
You can either use your software skills or hand-drawing skills; the only condition is, the submission should be on the given template. If you are hand-drawing your design, you also need to hand-draw the template. Click here to download the sample and template for your reference. Now, you need to create your outfit design and fill up the template.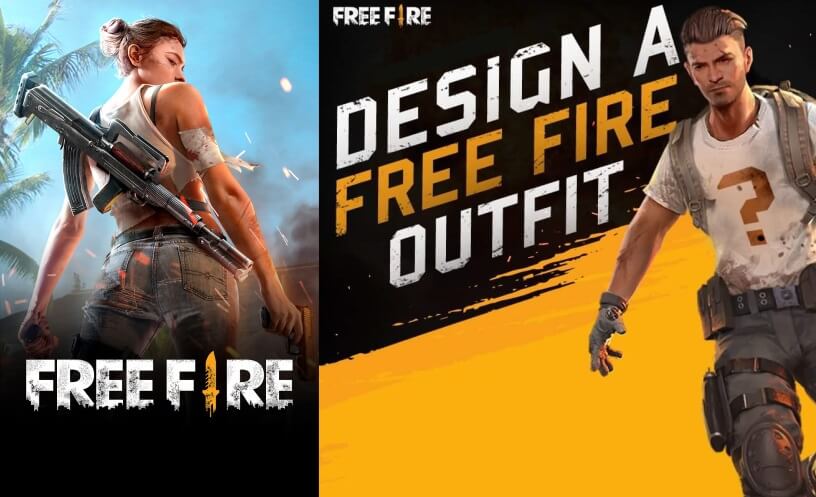 The template requires you to fill details like Costume Name, Description, Free Fire UID or Player ID, Front and Back side view of your design. After filling up the template, it's necessary to upload your submission. Submission should only be in jpg or png format with less than 1MB of size. Dimension and Aspect Ration should be 1200px x 900px and 4 : 3 respectively.
Submission of your entry can be made anytime between 10th July to 9th August 2020. You are free to submit multiple entries in the contest. After submission, from 10th August 2020, the shortlisting process will start that goes on until 23rd August 2020. During this period, submissions meeting requirements will be shortlisted.
After shortlisting, submissions will be put on voting between 24th to 30th August 2020. Voting will happen in-game only, and all players will get 10 votes daily. Each day, an account cannot vote for the same submission more than once. After voting, 3rd September 2020 is the day, all participants must be waiting for, result announcement day.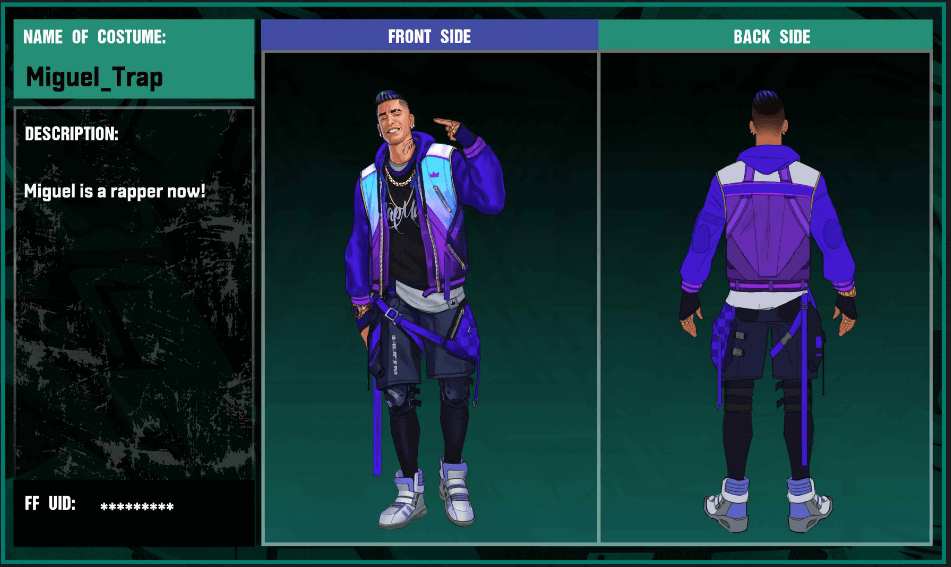 Judging Criteria:
10 Finalists will be chosen based on the number of votes.
Top 3 Winners will be determined based on the number of votes, Overall Originality, Creativity, and how well the design matches the current in-game tone.
One Popularity Award and ten finalists from each region will be chosen by voting.
Each submission cannot win more than one award.
Prize Pool Distribution:
Top 3 Entries: Top 3 Awards chosen from a list of most voted artworks by judges
Top 1: 10,000 Diamonds
Top 2: 7,000 Diamonds
Top 3: 5,000 Diamonds
Superstar Awards: Top 10 most voted entries, excluding other awards
Popularity Award: Most voted entry, excluding top 3
Also Read: How To Get Diamonds In Garena Free Fire
Stay tuned with Mobile Mode Gaming (MMG) for the latest Garena Free Fire News & Updates!