Call of Duty Mobile Season 7 is almost over. No Doubt it was one of the most popular seasons in the game, it brought multiple new maps such as Tunisia and Gulag. There were also new gun skins as well as weapons like Chopper, which kept the players busy all month long. But just in case if you are done with Season 7 and are interested in knowing more about the Season 8, then you have come to the right place.
COD Mobile Season 8 Release Date
Today the official twitter handle of the game announced that this week is going to be the last week of Season 7. In Addition to this, Garena has announced that they will reveal a massive update on 11 July. And if we take a close look at the in-game Call of Duty Mobile events then you will notice that all of them are ending on 11 July as well.
Hence, Call of Duty Mobile Season 8 will release on 11 July 2020. The new battle pass of season 8 will arrive the next day i.e on 12 July 2020.
COD Mobile Season 8 Theme
The developer of Call of Duty Mobile has not revealed any information about the theme of Season 8, but they have confirmed that it is going to be a military-based theme.
Many rumors in the community state that season 8 theme will be based on Air force. The Addition of Highrise map, which is built on a skyscraper and features Airforce Military vehicles, further seconds this.
New Map – HighRise
We have already covered this in our previous posts. But just to summarise, the developers of COD Mobile have officially confirmed the Addition of a brand new map 'HighRise' in the upcoming Season 8 of the game.
'Highrise Map' is a medium-sized multiplayer map featured in Call of Duty: Modern Warfare 2 and Call of Duty Online. It features a skyscraper in construction with two office buildings on the opposite side of the map, and an elevated helipad occupies the center of the map.
New Operator Skill – Takeo's Katana
Earlier believed to be arriving in Season 7, but it will now be coming with the Season 8 update.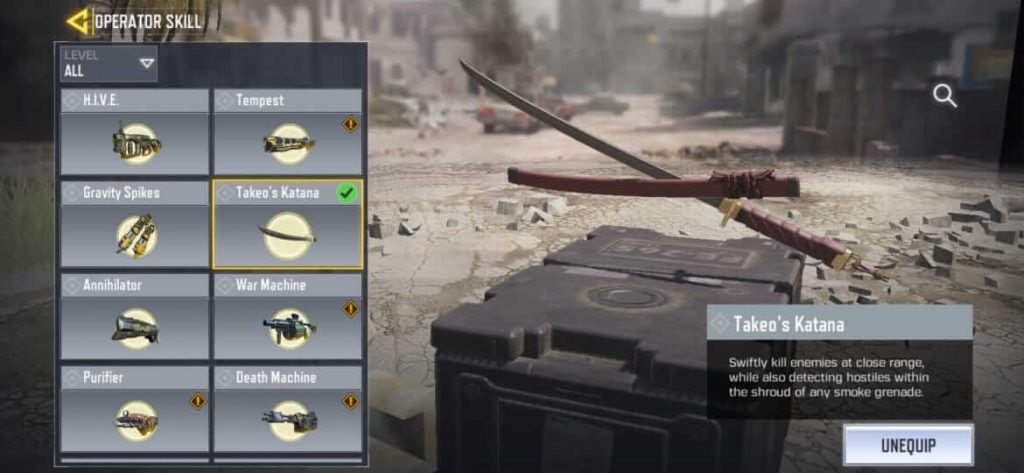 Using this Operator skill will switch you to the TPP view from FPP, and then you can easily take down enemies in the close range. Don't worry about missing your shots as you will get an aim assist just like the Annihilator operator skills have.
New Perks
Earlier, these new perks were being expected to be added in Season 7, but now it's clear that these new perks will be making its way to the game in Season 8. These New Perks are:
Overkill (Red Perk) – Overkill Perk will allow players to carry two primary weapons. So it means you can now carry two rifles, or one SMG and a rifle, etc.
Quick Fix (Green Perk) – Equipping Quick Fix will allow players to increase their health regeneration while killing enemies or while capturing the objectives.
Shrapnel (Blue Perk) – Equipping Sharapnel Perk will allow the players to carry one extra piece of lethal equipment. And also, if you have this perk in your loadout, then Explosive damage by you will delays enemy health regeneration.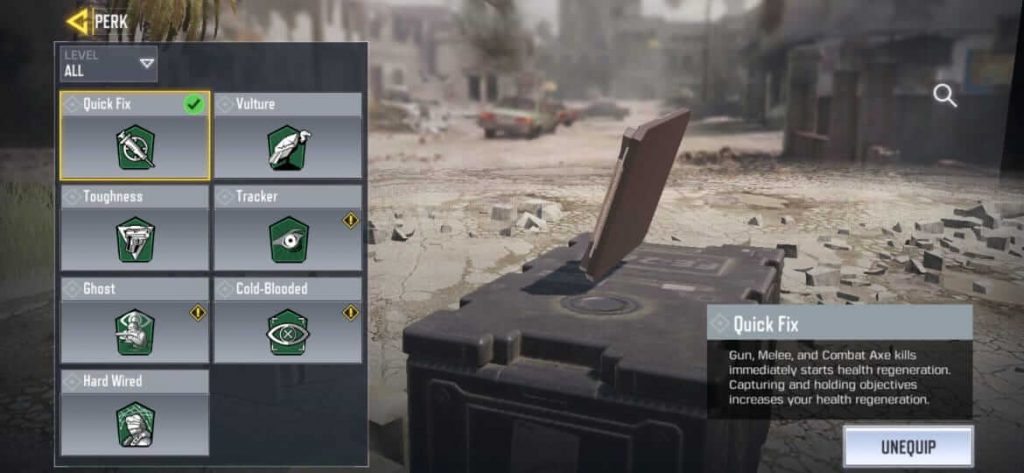 ---
Also Read: Top Call of Duty Mobile YouTubers You Should Be Watching
So that's for this post. We hope you got to know everything about the upcoming Call of Duty Mobile Season 8. If you still have any more questions, then drop them down in the comments section below.