If you are already bored of Season 7 in Call of Duty Mobile and are searching for what's new coming in the Season 8, then you have come to the right place. Today in this quick short post, we are going to share with you a brand new map that is making its way into the game in the next season.
Today, Call of Duty Mobile official twitter handled shared a sneak-peak of this upcoming brand new map in Call of Duty Mobile, which you can have a look at yourself via the below-embedded tweet.
If you can't recognize the map in the clip, then don't worry, we are always here to help you. This sneak-peak is of the 'Highrise Map,' which is a medium-sized multiplayer map featured in Call of Duty: Modern Warfare 2 and Call of Duty Online.
This map was first showcased in the Call of Duty Mobile Garena Beta version of Season 7. Earlier it was believed that this map would release in Season 7 of the game itself, but now we know that Season 8 it is.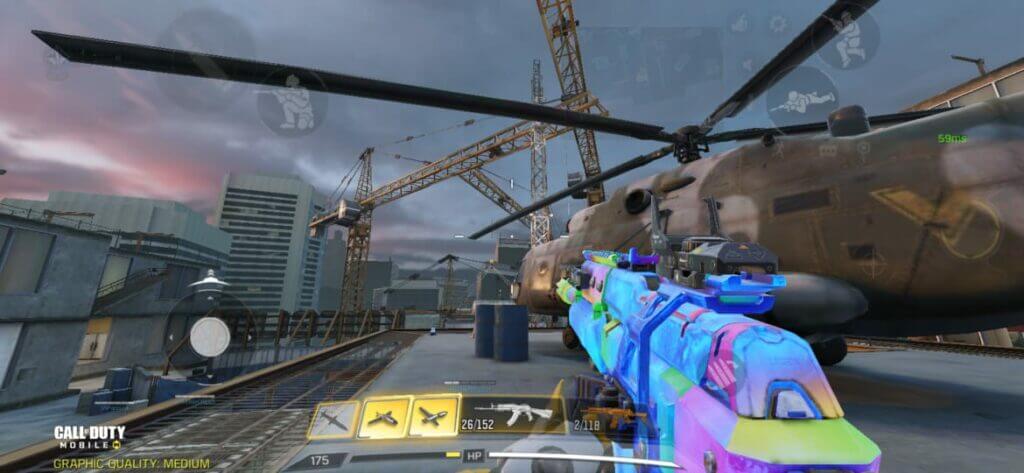 Talking of the map, Highrise features a skyscraper in construction with two office buildings on the opposite side of the map, and an elevated helipad occupies the center of the map.
The Highrise map will be the biggest map in the entire Call of Duty Mobile Game. However, most of the fights will take place between medium-long range fights. Therefore Sniper and Assault rifles will be a perfect fit for this map.
---
Also Read: Call of Duty Mobile: How to Get New LMG 'Chopper' For Free
So that's it for this post. If you want to know anything more about this upcoming new map in Call of Duty Mobile, then let us know in the comments section below, and we will make sure to answer as soon as possible.