The upcoming game Interloper by Anchorite, is a space combat simulator that is designed for mobile, delivering the ultimate space combat experience. It is a single-player game where the player commands their fleet against the waves of COMMONWEALTH ships, ranging from fighters through to carriers and battleships. Defend your people in an assortment of fast-paced missions and beautiful environments.
For the space-savvy among you this the chance to feel like the galaxy's greatest commander and pilot. As you progress you can build up your equipment and fleet with items salvaged from each battle. Perish your enemies to gain access to more powerful items. Travelling further into the depths of war you may risk losing everything. Failure is not an option.
Choose when to leave the battle: the earlier you leave the less exotic items you get. Stay and risk the bountiful rewards you can take back home. The game promises battles across a range of different environments, including near orbit, ancient ruins and asteroid fields. Call in your fleet: fighter wings, bomber squadrons and massive frigates to support your cause.
Customize your fighter the way you want. Balance your choice of utilities, weapons and wingmen. Never go in alone. Bring your best, the elite fighter squadrons to defeat the COMMONWEALTH.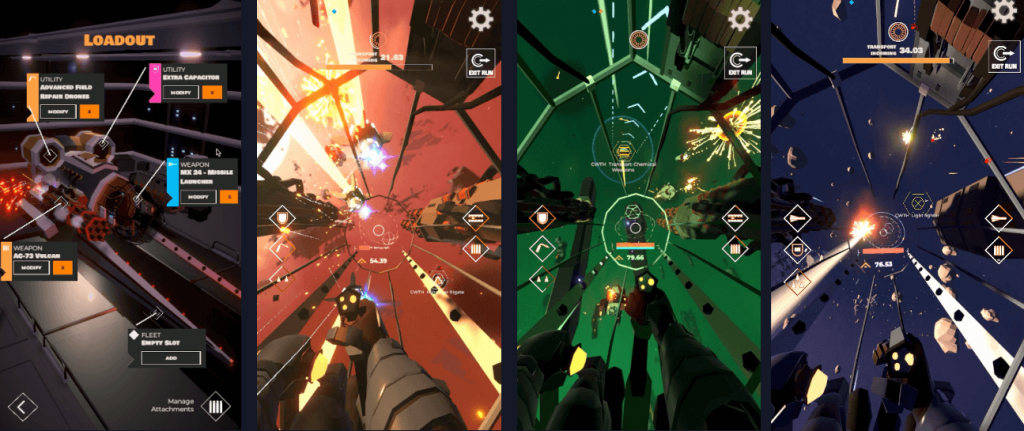 Interloper offers 6 degrees of movement through the environment. With its stunning, immersive 3D visuals and the use of haptics, you feel more engaged than ever. Play in portrait or landscape orientation that best suits your experience.
The game is only available for iOS devices including iPad. It supports iCloud save sync as well as controller support (MFi and Xbox). This will be a premium title and will contain no in-app purchases. The game set for release on July 30, 2020. You can pre-order the game here.