2020 may not have been a great year for humanity in general, but it has still been a pretty decent one for gamers all around the world. Developers have been releasing mobile games left and right since January. And it seems like The Pokémon Company is not far behind.
Recently the Japanese company, in a live Pokémon stream, announced that its upcoming game Pokémon Café Mix will be launched on iOS and Android on June 23. The game is currently up for pre-registration for both iOS and Android smartphones.
Pokémon Café Mix is a unique puzzle game that allows the players to play as the owner of a cafe that caters to Pokémon. The main objective of the players is to link different Pokémon icons to prepare refreshing drinks and dishes for the different Pokémon customers. You can watch the game's trailer here:
The game is a Match-3 game, where the players have to group the same Pokémon faces in order to earn rewards. The players can also collect Pokémon, each with their own unique skill, that will help them in clearing the board easier. Naturally, as the game progresses, players will be able to expand their cafés and accommodate more customers.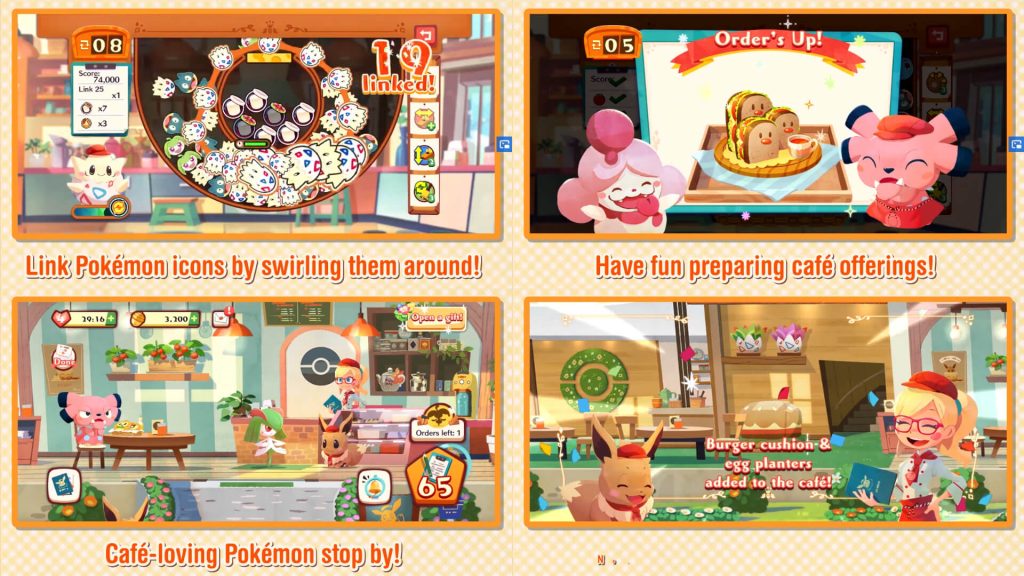 The Pokémon Company had released another Pokémon game, Pokémon Smile, just a week ago. It is an educational game designed for children to encourage them to brush their teeth while collecting Pokémon. The game is available for download via Google Play and Apple App Store.
Much like the other Pokémon games, the developers have kept Pokémon Café Mix free for all, albeit with some in-app purchases. If you're a Pokémon fan and like solving puzzles, then you should definitely try playing it. Gotta catch 'em all, right?
Pokémon Café Mix is up for pre-registration on Android and iOS devices.
Also Read: Upcoming Mobile Games of 2020 You Need To Know
Stay tuned with Mobile Mode Gaming (MMG) for the latest Mobile Gaming News & Updates!