Released last year in only a couple of regions, the time for V4, a Gorgeous Fantasy MMORPG game to go global, has arrived. Nexon has officially announced that V4 will be launch worldwide in the second half of 2020 on both Android and iOS.
Nexon has also released an official worldwide teaser trailer for the V4 global launch, which you can have a look at below. The teaser trailer further tells that the Pre-Registration for the global version of V4 will being from 25 June 2020.
After growing community excitement since late 2019, official details are now available about V4's highly-anticipated gameplay, including:
Groundbreaking Visuals – V4's stunning open-world boasts groundbreaking high-end graphics, implemented through Unreal Engine 4
Unprecedented Cross-Play – Players can utilize the six character-class structure to team up or go head to head with challengers around the world across both mobile and PC platforms
Never-Ending Fun – V4's winning gameplay includes limitless progression, teamwork, and cooperation in the inter-server region. and cooperative competition between guilds are a regular occurrence
Epic Teams – Players can enlist in teams for both party play and co-play between guilds from other servers for massive amounts of cooperative competition
Boss Battles – More than one hundred players at a time can experience epic field boss battles, all in one location. Rare and ancient relics are awarded to the victors.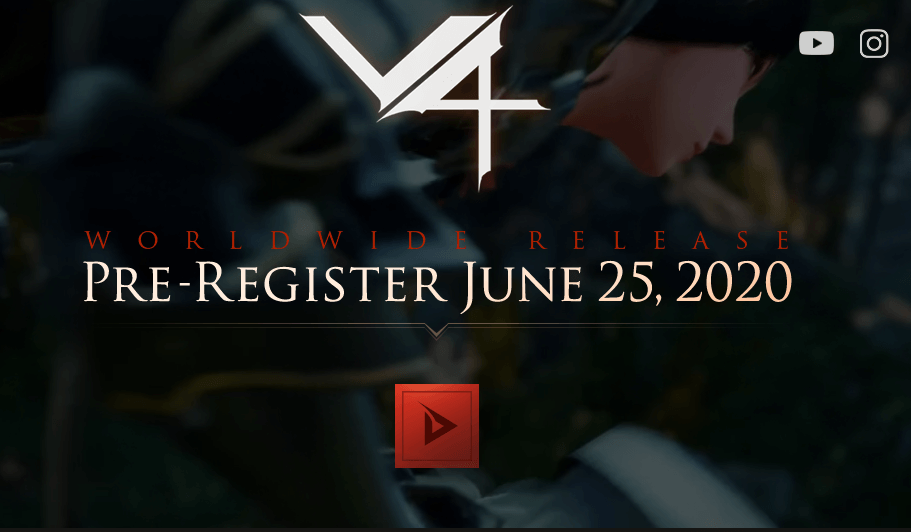 ---
When will Nexon's V4 launch globally?
Nexon has not committed on an exact date of release, but they have mentioned that V4 will launch globally sometime in the second half of 2020. If we were to take a guess, we would say that they would be out around October-November.
---
So that's it for this post, check out the official website of V4 for more details on the game. Also, make sure to stay tuned with MobileModeGaming for all the latest mobile gaming news and updates.