Epic tank battles are usually reserved for the cathartic climax of a video game, but in the hotly anticipated Super Tank Blitz, they're 100% the focus. This one's the sequel to the popular Super Tank Rumble, which racked up a whopping 20+ million downloads, and it's rolling towards an iOS and Android launch in July.
It's aiming to be a significant improvement over Rumble across the board, introducing new mechanics, ideas, and a greater level of tactical depth. The core hook here is unlocking and customising your collection of tanks, then taking them into battle against rival players in the game's competitive modes.
12 new Commanders have been added for you to earn, play as, and gradually level up. Each offers their own attack and skill types, building upon the amount of choice you have over how you want to play. It's recommended that you think carefully about which Commander is best suited to a particular fight, though your skills in the tank are of equal importance.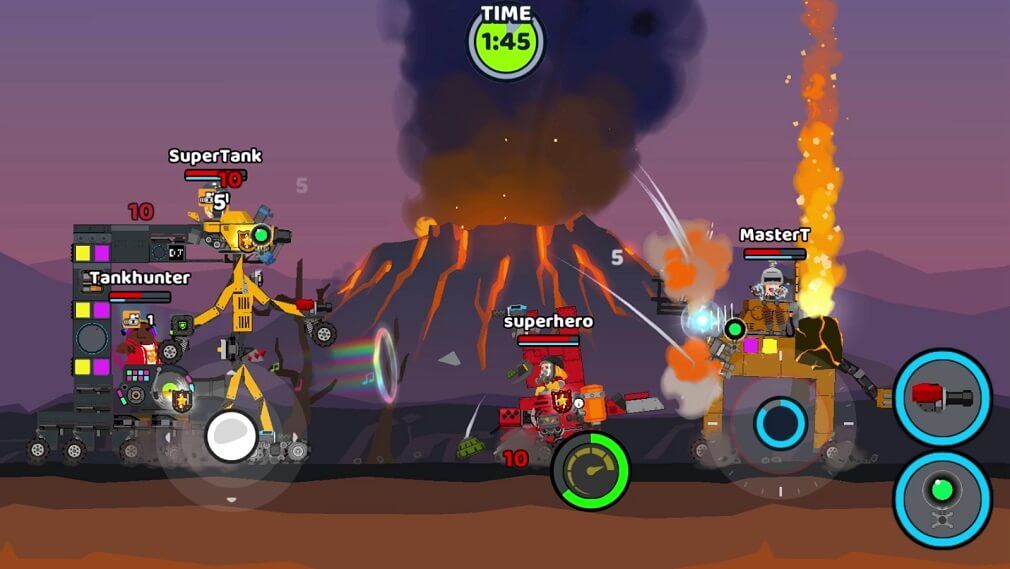 All of the unlockable tanks are distinct and interesting, with each offering its own theme. You can expect to see igloo-themed tanks, train tanks, revolver tanks, taxi tanks, and many more. They also play quite differently thanks to their unique gadgets and sub-weapons.
Super Tank Blitz is currently targeting a July release for iOS and Android, meaning fans of the original game or those looking for an action-packed tank battler don't have much longer to wait. It's up for pre-registration now on Google Play and the game's official site.