As reported by us earlier, Shadow Knight was available for pre-registration from the last couple of months, and as a surprise, today, it has been released for Android devices. The expected release date of the game was 8th July 2020, but developers released it as your lockdown gift. But still, it is not available for iOS devices.
Developed by Fansipan Limited, the Shadow Knight: Deathly Adventure is a Role-Playing Game (RPG) featuring the beautiful world of Motal races that includes Undead, Humans, Spirit, Elf, etc. On one odd day, because of Guilty favor, a tragedy happened that made everything in vain darkness.
As a forceful Shadow Knight, you are on the mission to save the world of Harmonia from the Shadow War by fighting evil enemies, battling epic monsters, to make this land bright again.
The gameplay of Shadow Knight gives you a mixed experience of RPG and Hack & Slash with a control system well adapted for the touchscreen devices. In this game, you explore many terrains by climbing, running, jumping with fascinating mystery points to find and collect.
As you need to defeat the ultimate enemies and powerful bosses, so don't forget to collect the best set of equipment, weapon, rune from the hundreds of options available. You can make your knight different from other knights by customizing it because of Your Knight, Your Style!
Apart from the story mode, there are many quests to complete, by which you can earn many rewards and complete the 100+ achievements. The best feature of the game is that while you are away, your knights will be automatically trained, making you stronger.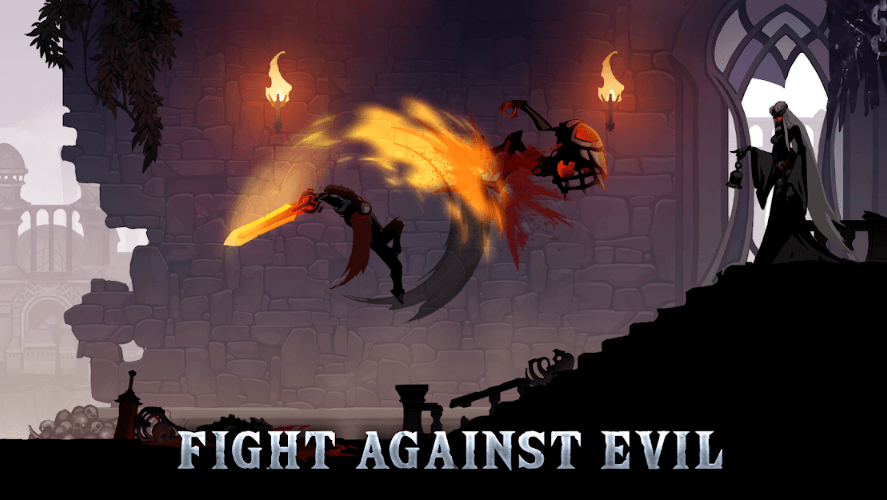 Shadow Knight is the second mobile game by Fansipan Limited after the Summoners Era – War of Heroes. It is also a Role-Playing Game, but it did not get much popularity and have only 100K downloads on play store.
But by looking at the gameplay features, we can expect the Shadow Knight to do much better. Shadow Knight: Deathly Adventure RPG just got released today and has more than 50K downloads every day. Download Shadow Knight and get ready to Ace the Shadow!
Shadow Knight: Deathly Adventure RPG is available to download for Android devices on the Google Play Store. It is still on pre-order for iOS devices on App Store, and is expected to release on 8th July 2020.
Also Read: Top 3 Relaxing Mobile Games for Minimalists
Stay tuned with Mobile Mode Gaming (MMG) for the latest Mobile Gaming News & Updates!