Netease Games Global is all set to release its Victorian-era based stealth-em-up on Android devices. The Company hasn't yet confirmed the release date, but the game is available for pre-registration on Google Play Store.
Murderous Pursuits was first released for PC in 2018. Billed as the spiritual successor to 2006's hit game The Ship: Murder Party, the game's central notion involved a group of players who had to kill the players assigned to them stealthily and without raising any suspicion.
The game was released to mixed reviews from the critics and gamers alike. While the game was applauded by the users for its vintage mystery novel feel, it was simultaneously criticized for its repetitiveness and difficulty.
The Android version of the game is expected to have more or less the same gameplay as its iOS version. The company is expected to release more information about the game in the following weeks. For more information about the game, you can follow its Facebook Page and YouTube Channel.
The game is rated 16+ and expected to contain strong violence.
About the Game
Murderous Pursuits is a kill-or-be-killed Victorian stealth-em-up developed by Blazing Griffin and Blazing Griffin Limited. The game is for 1-8 players in which you must hunt and kill your quarry before your hunters do the same to you, all while avoiding witnesses.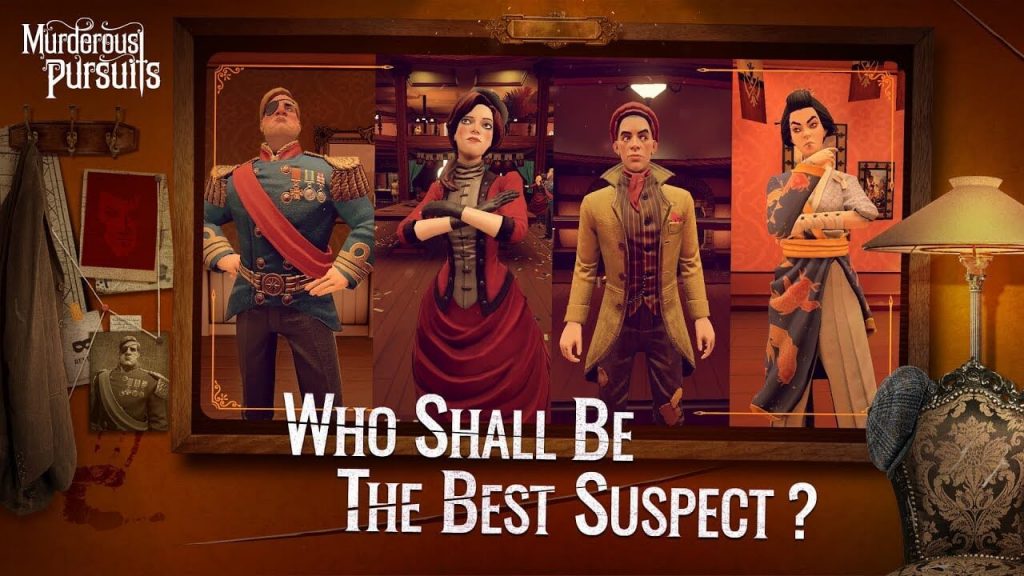 You can purchase the PC version of the game via Steam and Humble.
Note: The PC version of the game is a paid version.
Also Read: Top 3 Relaxing Mobile Games for Minimalists
Stay tuned with Mobile Mode Gaming (MMG) for the latest Mobile Gaming News & Updates!