LINE Games has released the turn-based Action Role-Playing Game (RPG) 'Exos Heroes' globally. It is the sequel of 'Exos Saga' that was offered by the same developer. Developed by OOZOO, the Exos Heroes game made its way initially to Korea, and now with the English version, it has been released globally for mobile devices.
In Exos Heroes, you go on an adventure to find the emperor's missing sword and the curse of an ancient dragon. During your journey, you will face a lot of evil forces that are trying to threaten the peace of the Exos Continent.
Exos Heroes puts you in control of an Airship Captain, who rides the ancient Airship to feel the vast world on this mythical fantasy land. As you move forward in the story of the game, you join hands with ancient dragon Bitru and treasure hunter Zeon.
The land of Exos will unfold various exciting contents before your eyes, such as exploring the lost ruins, hunting for lost treasures, etc. The epic graphics and intense, thrilling skills actions bring an excellent gameplay experience, but as a turn-based battle, the key to win is always the strategic vision.
The Guardian Stone System of the game makes the battles unique by allowing you to add more fun while breaking the enemies. Exos Heroes has more than 200 heroes available with unique character designs. You also encounter various characters that are as fine as the main character.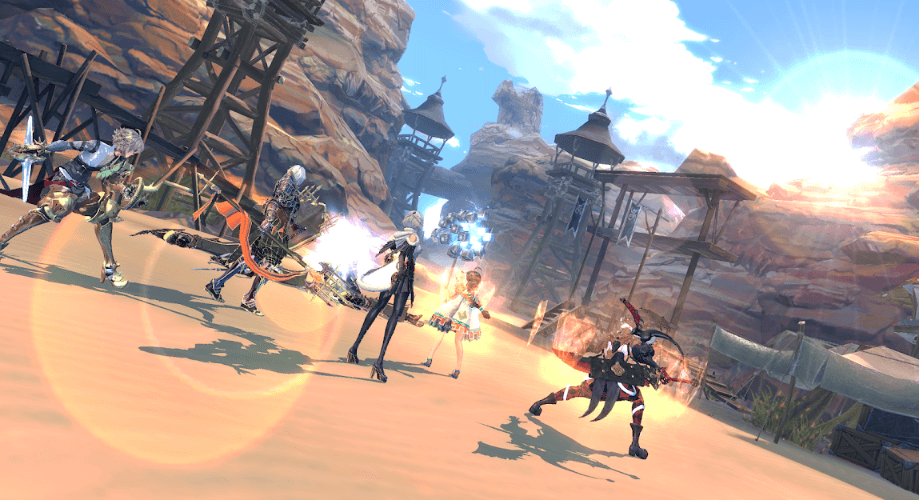 LINE Games has given a total of 6 titles to mobile gamers, but none of them became a perfect hit game. The most downloaded one is DragonFlight with 10 Million+ downloads, let's see whether Exos Heroes is going to do something exceptional.
Get ready to experience the world of magnificent landscapes and download Exos Heroes English Version from Google Play Store for Android devices and on App Store for iOS devices.