After the Call of Duty Mobile Season 7 Update arrives, The Players will be able to get the Free Version of HBRa3 gun by playing Ranked Matches. When the player is able to reach Pro 3 rank in the new ranked season, he will get the free HBRa3 as a reward.
What's more interesting is that this reward is not just the basic version of the gun; instead, it will be the HBRa3: Skulls and Blood Skin, which looks fantastic. It has white skulls at the bottom side and Red Blood over the top side.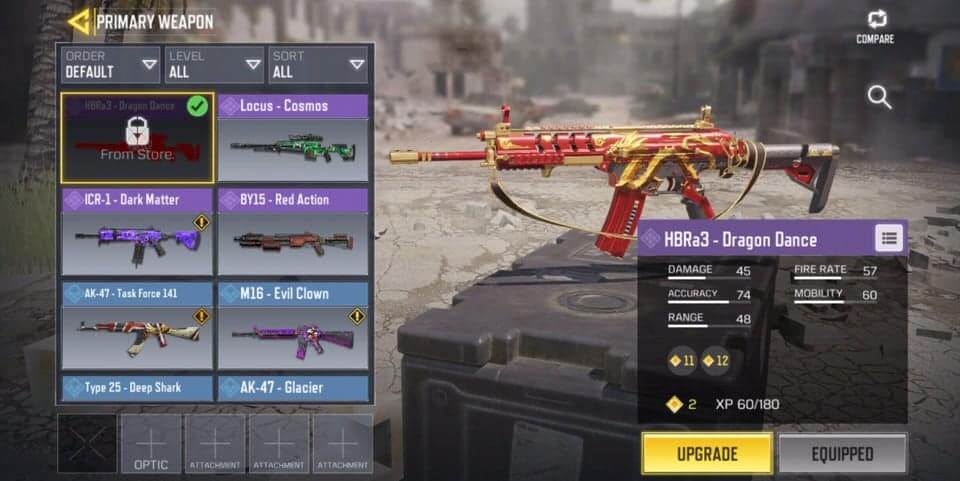 About HBRa3 Gun:
HBRa3 has a Fire Rate of 697 RPM and comes with a magazine size of 30 Bullets, which can be extended to 38 Bullets. If we talk about the reload speed, then it's 2.1 sec, and if you are using Fast Mag, then it's just 1.55sec. The Mobility of this gun is quite good as sprinting speed is 6.0 m/s and sprinting while ADSing is 1.94 m/s.
Overall this is a very versatile weapon which players had to buy by spending real cash till now but now Call of Duty Mobile has officially declared it free from the next season.
---
Also Read: Call of Duty Mobile Juggernaut Mode: Everything You Must Know