If you are a true Free Fire lover, you must have heard of the new character 'Wolfrahh' coming to Free Fire with OB22 update. With the release of OB22 Patch Notes, the new character 'Wolfrahh' to the game has been officially confirmed. 

[Edit (01/06/2020): Check Out the process to claim your free Wolfrahh character]

The center of attraction in the Free Fire OB22 update is this new character who is a streamer, and because of that, the new patch is called 'Age of Streamers Patch'. The new patch will be released in the game on 3rd June 2020.
A new in-game event with the name 'Age of Streamers Patch' has been introduced in the game to celebrate the release of the Free Fire New Patch. Through this event, the developers would be giving away the Free Fire Wolfrahh character for free to all the users. For collecting the character for free, you do not need to wait until 3rd June 2020 as you will get it on 1st June 2020.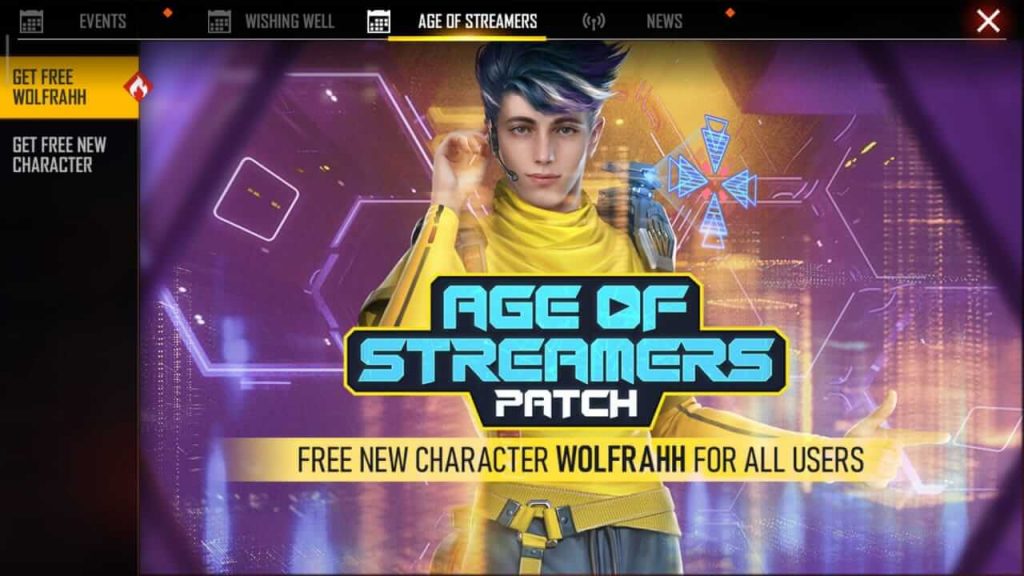 As of now, the Free Fire Age of Streamers Patch Event is offering Free Weapon skins (limited duration) to everyone. In the detail section of the Free Weapon Skins event, the developers mentioned 'Login & Count down with us for Free Character on 1/6'.
It indicates that the new Free Fire Wolfrahh Character will be available in the game on 1st June 2020 itself and will be given to all the players for free. The players will be able to collect the new character for free under the Free Fire Age of Streamers Patch Event tab.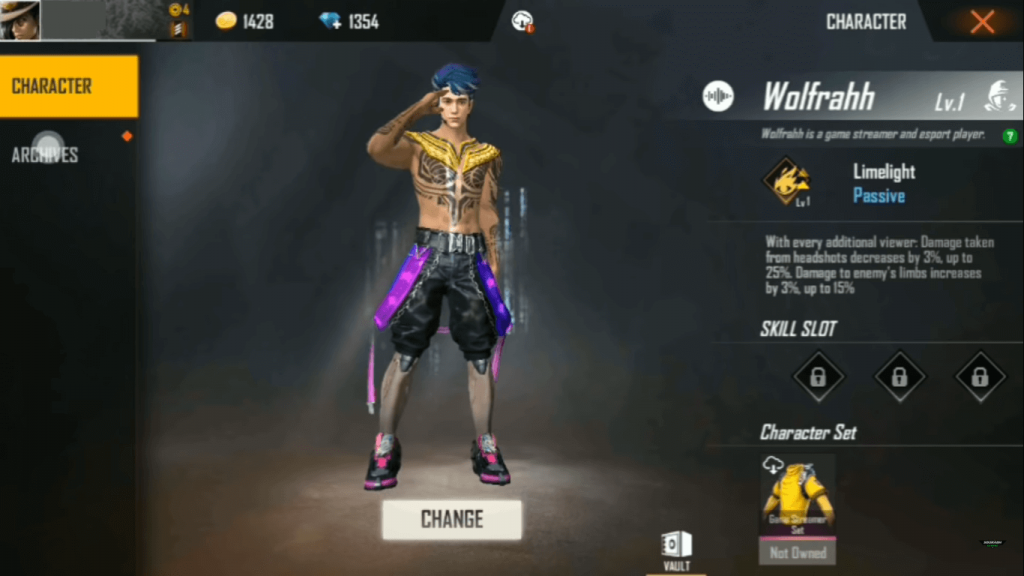 If you are still unaware, what Free fire Wolfrahh Character is, here is a brief detail. The Wolfrahh character of Free Fire is a game streamer and esports player. The special ability of Wolfrahh character is called 'Limelight' that reduces the damage taken from enemies by headshots while increases the damage given on the enemy's arms and legs.
Get ready for adding this streamer into your vault for free on 1st June 2020!
Also Read: How To Get Diamonds In Garena Free Fire
Stay tuned with Mobile Mode Gaming (MMG) for the latest Garena Free Fire News & Updates!