Mario Kart released last September with much fanfare and soon become one of the more popular games for mobile. However, gamers had many issues with the initial release and voiced their opinions. The developers have heard the gaming community and are working to fix all the issues to make Mario Kart worthy of its name.
Recently, Mario Kart introduced multiplayer to the game with update 2.0. However, there were still some quirks that needed to be solved. The latest 2.1.0 update has improved upon the existing system as well as introduced some new content to the game.
For the Multiplayer feature, the new update has added Room Codes and Team Game rules. These were much requested by the gamers after the release of Multiplayer mode and likewise were the first improvements. This update brings the mobile game much closer to its original console version.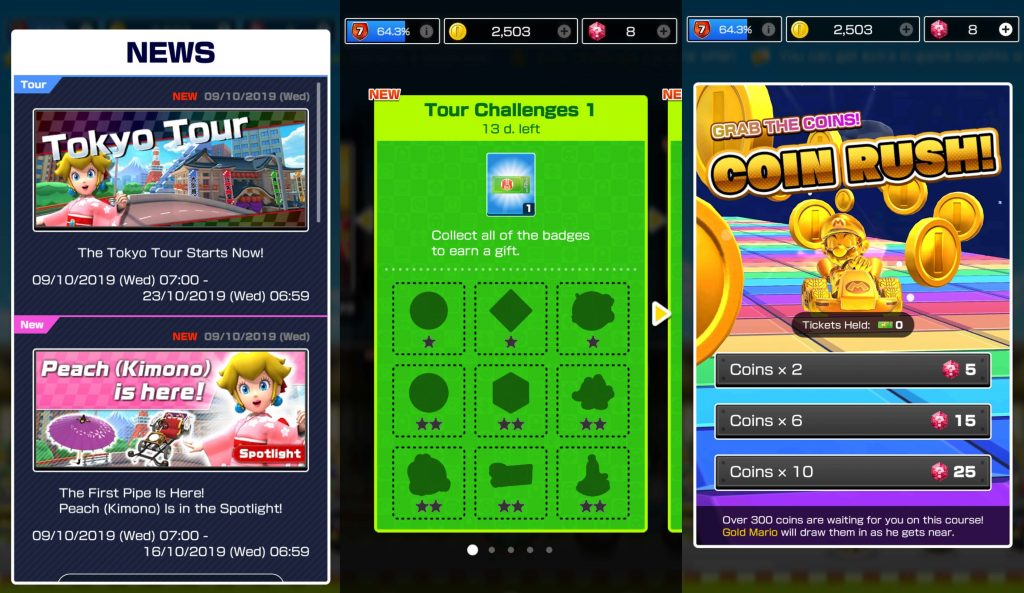 The update also includes support for some upcoming challenges. Thus we also get a sneak peek at what is to come to the game. This includes Expert Challenges and the Coins Aplenty event. Both of these will be available to players in future tours.
Finally, the update also brings with it the next racer to arrive in Mario Kart – Monty Mole. Monty Mole is one of the lesser-known enemies to appear in several games in the Mario franchise. With the release of this character as playable, the probability of other fan favorites coming to Mario Kart has increased many folds.
Stay tuned to Mobile Mode Gaming for all mobile gaming news.