Pokemon Masters has its player's hands full with a slew of events this month. While the ongoing Blissful Bonanza event is rewarding tickets from event battles, we now have 3 more interesting additions until the end of May. These are the Fighting Type Training Event, the Wally Spotlight Scout and a Sync Pair Support Login Bonus.
The Fighting Type Training Event provides an opportunity to power up 3* Korina & Lucario's sync moves. The Fighting Vouchers from the event rewards can be exchanged for the specific upgrade items. Korina & Lucario's Sync Grid will also be expanded.
Completing the following chapters in story mode will you give you full access to upgrade Korina & Lucario to its Max:
Main Story Chapter 1: The More the Merrier
Main Story Chapter 6: A Newfound Confidence (for Sync Move Upgrades)
Main Story Chapter 11: Alola's Rising Star: Part 2 (unlocks the Sync Grid)
The leftover exchange vouchers from the event will be converted to coins. The event ends on May 27, 2020. So make sure you claim your rewards within 3 days of the event ending.
Up next, we have the Wally Spotlight Scout introducing the all-new 5* Wally & Gallade pair. There will also be a higher scout rate on Wally & Gallade during this period. It comes with an expanded Sync Grid as well.
Gallade is a fighting type Pokemon with the default moves like:
Low Sweep (Lowers the target's speed)
Dire Hit (Status – Raises critical-hit rate)
Focus Blast (May Lower Opponents Special Defense)
Here I Come! (Status – Raises Attack, Special Attack Sharply raises the user's accuracy)
The Sync Move Rallying Close Combat evolves Gallade into Mega Gallade, increasing its critical-hit rate even further. This 5* sync pair is promising in terms of its attack stats. Go ahead, grind for gems and get your 5* Wally & Gallade before May 27.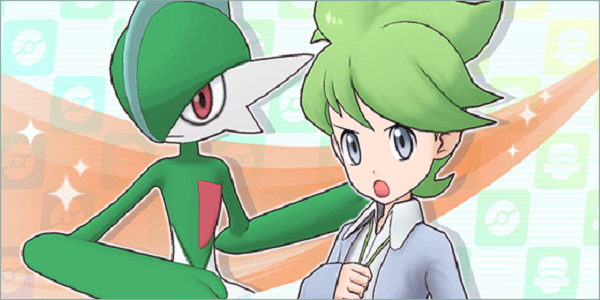 Finally, there's a Sync Pair Support Login Bonus, granting you the essential non-paid gems. You receive 150 gems per day for 14 days, accounting to a huge total of 2100 gems. The Login Bonus ends on May 28.
Pokemon Masters is available for iOS and Android.