Soul of Eden is an upcoming PvP Competitive game developed and published by Rayark International. The game combines real-time strategy with card games, pretty much like Clash of Clans. It was announced a couple of years back, and after that, no more information came out. However, a closed beta of the game was released at the end of last year.
But suddenly, Rayark has released a trailer in which it has been stated that the worldwide launch of the game will be happening very soon. As of now, Soul of Eden has been made available for Pre-Registration via Google Playstore.
In Soul of Eden, each match will last for 4 minutes; every match will bring different challenges. The developers have stated that the battlefield will keep on changing throughout the match, encouraging players to think strategically.
The game will feature 100 unique cards at the time of launch, and more new cards will be added time and again with the in-game updates.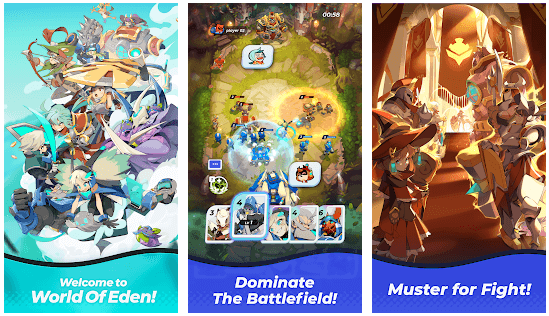 Talking of the global release of Soul of Eden, the Pre-Registration trailer states that the game will be releasing worldwide very soon. But as of now, no exact date of release has been announced by Rayark for Soul of Eden.