Rovio Entertainment (the face behind Angry Birds Series) is coming with its new mobile game Small Town Murders, which is basically a Puzzle game in which you will solve murder mysteries of a small town.
In this game, every crime is a puzzle, so you have to solve it by making matches and finding clues. As a player, you have to play levels and use detective's intuition to discover the uncover hidden objects from the crime scene, and trust me it's not easy to find all the missing items as you need keen eyes for that and once you find three or more objects then just match them to clear the level.
The story of this game starts with a town called Thornton Grove, which is an idyllic hamlet very far from the hustle and bustle of the big city. The people of this town are friendly and simple, but there are some sinister who are hiding underneath. A recent string of bizarre crimes has broken the silence in this serene country town, and you have to investigate, follow leads, and narrow down the suspects to solve the mystery and find the real killer.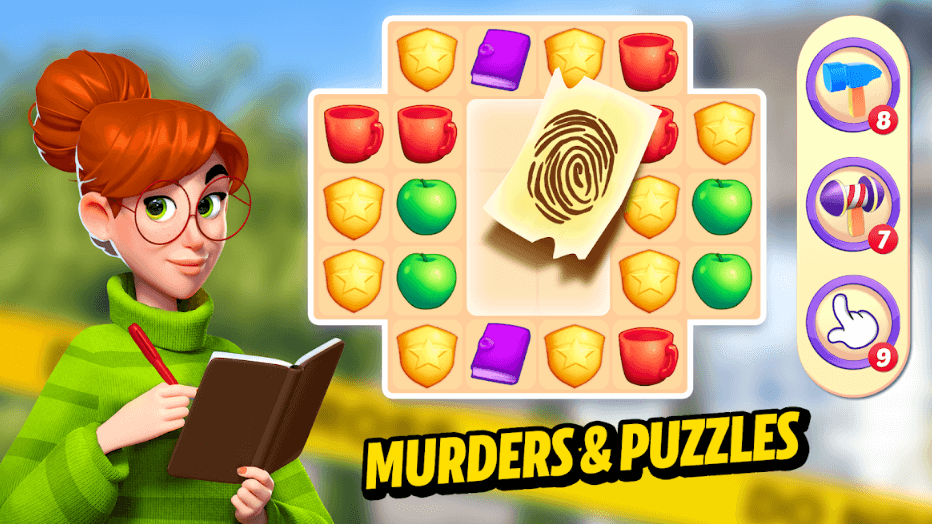 During the journey of this game, you will meet various townspeople, each with their own story's. Also, you can team up with Deputy Shanahan, the sheriff of this town, and also chat with Mrs. Musgrove, who knows everyone's dirt, and various other amazing characters.
Small Town Murders: Match 3 includes tons of levels to go through, in which you can investigate the crime scene and also interrogate suspects to uncover the mystery. So are you ready to solve some murder investigation, then what are you waiting for go and Pre-register it now via Google Playstore or Apple Appstore.
Small Town Murders will released globally for both android and iOS devices in June 2020.