Is the title too good to be right? But it is!, Tencent Games has just announced a new in-game event in PUBG Mobile where the active players can win iPhone 11 Pro and Airpods and many other in-game prizes. This new event is called 'Lucky Money Tree' and it has already begun with an end date of 5th May 2020.
So first things first – What is this Lucky Money Tree Event in PUBG Mobile?, and How can you win iPhone 11 Pro and Airpods from it?
Lucky Money Tree is a brand new in-game event where every PUBG Mobile can log-in daily and spin the wheel up to 2 times a day. The player will win in-game rewards such as sliver frags, gun skins, outfits, and even Airpods and iPhone 11 Pro.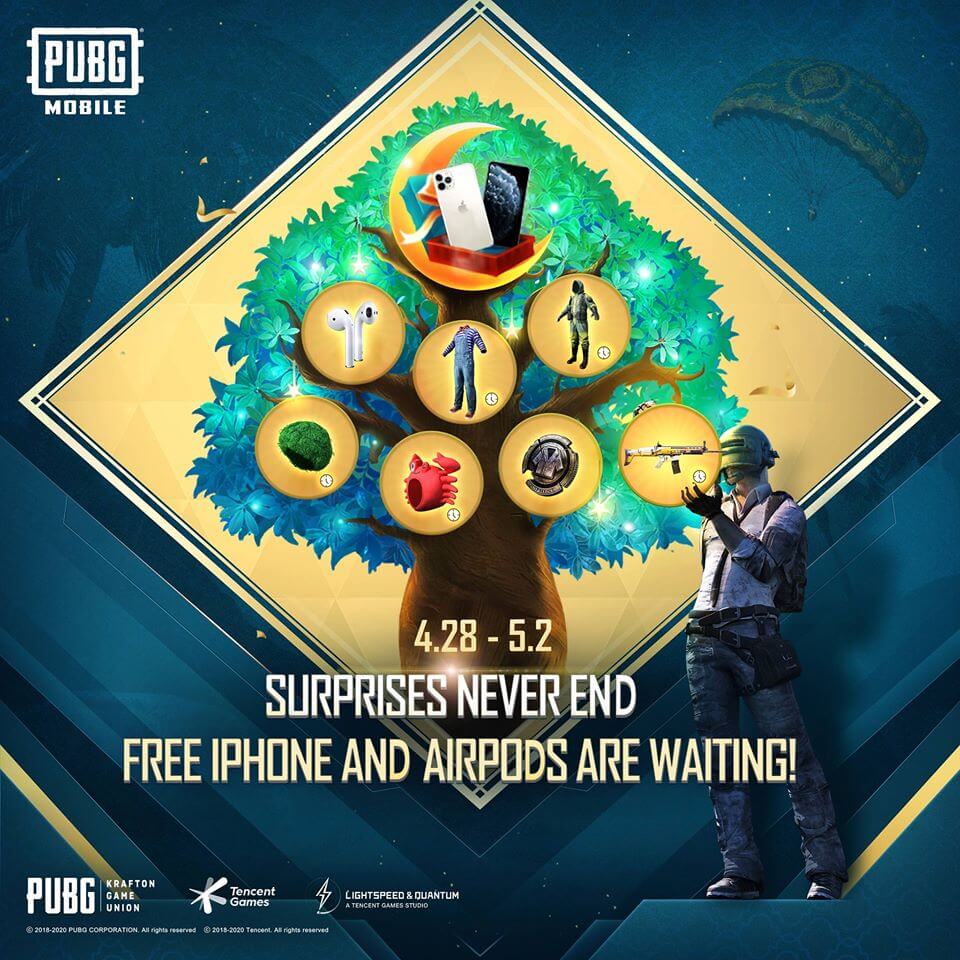 According to the details of the event, 1 iPhone 11 and 2 Pairs of Airpods will be available to giveaway ever 24 hours.
So next time you log-in into PUBG Mobile, don't forget to check out the Lucky Money Tree Event because it might get you a new iPhone or maybe some cool in-game rewards at least, and it's free, so you don't have anything to lose.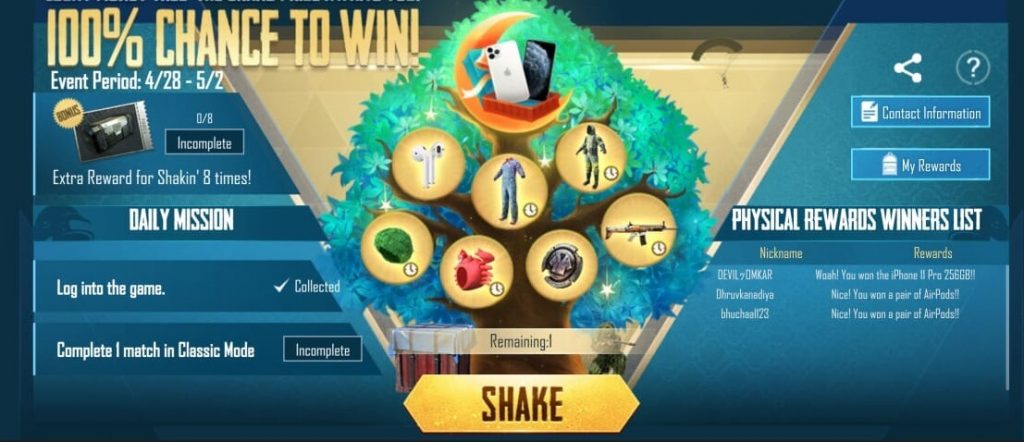 Just in case if you are lucky enough and won either Airpods or iPhone 11 Pro, then make sure to fill your address in the option given on the right side of the event page. Once filled, you will have to also contact the customer support of PUBG Mobile via in-game help option to claim your reward.
Also Read: PUBG Mobile 0.18.0 Update To Release On 7th May 2020
Note: Lucky Money Tree Event is only available in the South Asia Region. (India, Pakistan, Nepal, and Bangladesh)