Riot Games has finally shed some light upon the mobile release of the much-awaited Legends of Runeterra along with a new expansion. The League of Legends based card game will soon leave the 3 months long Open Beta access currently available on PC.

Legends of Runeterra will be live worldwide on April 30 on both android and iOS, with the exception of China and Vietnam.
Riot suggests new and existing Beta players to create a Riot account for effective cross-platform gaming and data recovery. With the mobile release, a slew of launch rewards and bonuses awaits the new and Beta players. New Log-ins within May 7 will receive an exclusive Moonstruck Poro Guardian.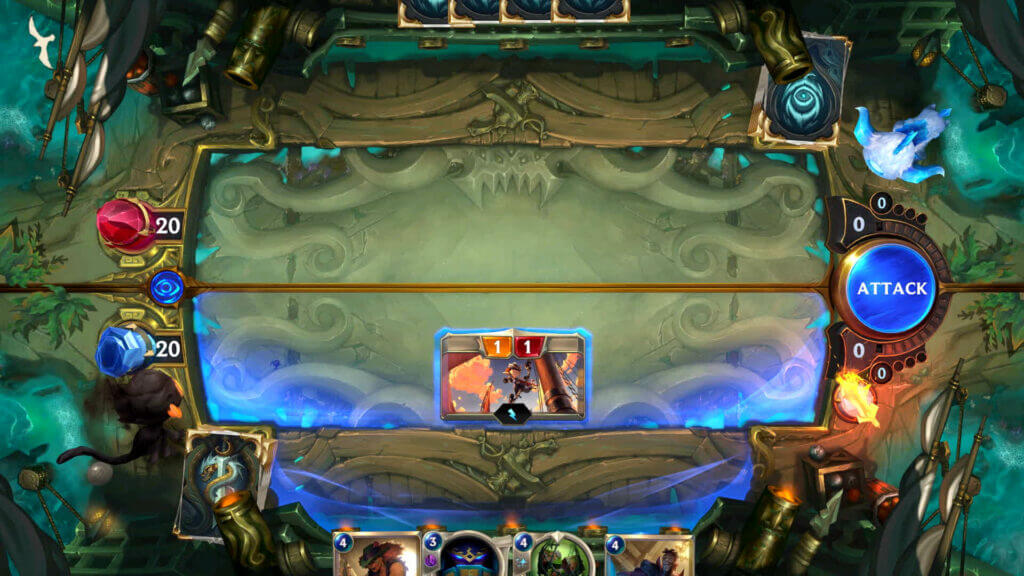 There will also be the first-week Login rewards to give an advantage to the new players. The existing players of patch 1.0 on Beta will also receive the following daily rewards.
Capsule(1)
Expedition Token(1)
Golden Chest(1)
Commander Ledros(1) and Atrocity(2)
Champion Capsule(1)
Platinum Chest(1)
Ashe(2), Rimetusk Shaman(1), Icy Yeti(1), Icevale Archer(1), Shatter(2)
A new starter deck of Freeze and Decay will be also be added. Any duplicate copies will be replaced with shards or will have a duplicate protection.
Legends Of Runeterra: Rising Tides
The new expansion Rising Tides has introduced a plethora of new elements into the game. It includes a new pirate-themed region called Bilgewater. With this new region, 5 champions and 60+ new cards have also been introduced. Rising Tides come with the following new additions to the game:
120+ New Cards
11 Champions
6 New Keywords
1 New Board
2 New Guardians
1 New Region
6 Updated Region Roads
10 New Card Backs
10 New Emotes
Legends of Runeterra has complex and competitive gameplay. Therefore one can now learn about the cards and stats as Riot has joined several analytics sites. One such site is Mobalytics, a well-organised personal gaming assistant that will keep you miles ahead on the card game. Click here to know more.
From the makers of League of Legends, Legends of Runeterra is a strategy card game releasing on Android and iOS on April 30. Pre-Registerations live on Google Play.
Also Read: Riot Games is Working on the Mobile Version of Valorant