Grimvalor is an action Hack 'n Slash Indie game developed by Direlight, a Finland based studio. It was first released on iOS back in 2018, followed by android in 2019. With its recent Nintendo Switch release on April 7 2020, a considerable increase in its base is expected. Keeping that in mind, Direlight looks forward to bring more quality to its sole title with the 1.2.0 update.
Grimvalor : The 1.2.0 update
The New Game+ mode is a post-game feature which is unlocked after you finish the game for the first time. Players can begin the New Game+ retaining their character, level and equipment from the completed game. The loot system has been modified to a great extent where weapons and armors can only be crafted through remnants. They can be obtained from slaying monsters and also from hidden locations of the game.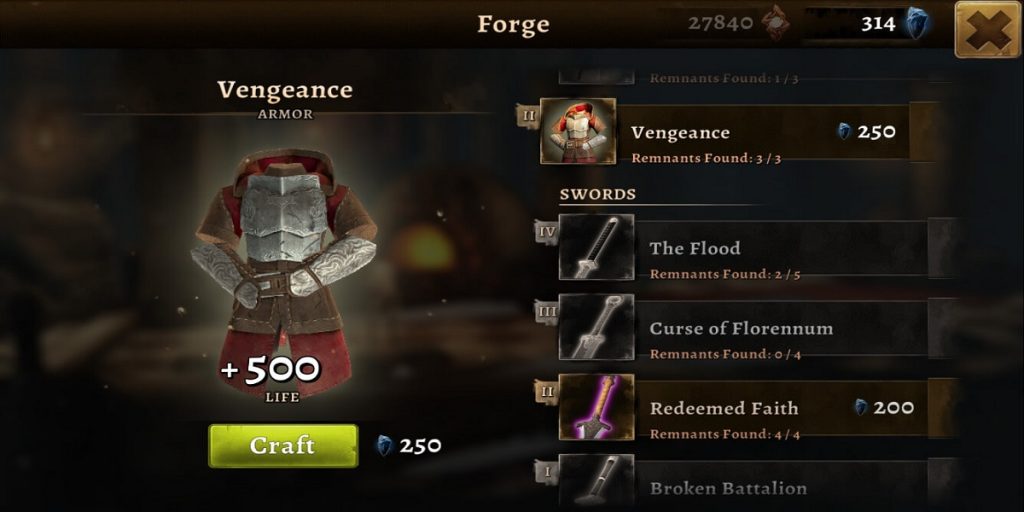 The Trinket item can now be infused with Primordial Essence, upgrading them to a greater effect. Once again, the Essences are found in the most secret locations and deadly monsters, leaving you with a limited source. With the scarcity of the hidden items, the upgrade options in New Game+ will be a challenging task. Significant changes in the locations of monsters, hidden items and routes will ensue in a refreshing experience.
With the 1.2.0 update, Grimvalor is now available in 7 new languages:
French
German
Italian
Japanese
Portuguese
Russian
Spanish
In an amusing instance, fans with real Arachnophobia have been complaining about the mass inclusion of spiders in the game. To curb this specific problem of the affected players, Direlight has a very interesting fix. The new Arachnophobia mode lets you change the appearance of the spider-like monsters completely. But at the same time, the eerie look of the monsters will stay intact.
Grimvalor is a critically acclaimed and an award-winning game, with challenging Boss fights and vast exploration options. The Premium title is available on both android and iOS devices at a price of around $6.99. Play the first act worth 1 to 2+ hours of gameplay for free on Google Play.