Since its inception, Tencent's Player's Unknown Battle Grounds, otherwise known as PUBG Mobile, has flourished to be one of the most popular Battle Royale games. It recently garnered the title as the world's highest-grossing mobile game as of March.

One of the reasons for its popularity and likability is the fact that PUBG Mobile always has something new to offer to its players. One of the new features included in the recent update (update version – 0.18.0) is the Arctic Mode.
The Arctic Mode made its debut in the beta version, back in February. It is, however, an unusual decision to include such a mode in the game, considering it is already spring season. The new mode is available in the 'PlayLab' sub-menu, under the 'EvoGround' section.
The Arctic Mode is set on the snow-covered map of Vikendi. It has the regular Battle Royal mode, except the players will have now to keep their body temperature in check, which is denoted by a little thermometer. There is a timer which denotes the nearing blizzard. It lasts for a few minutes.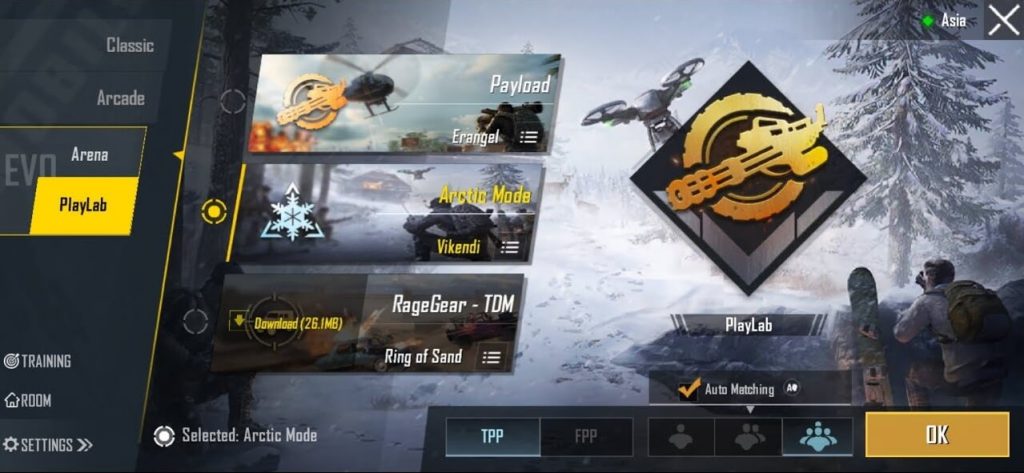 Players, in this mode, will have to stay mostly indoors to maintain their body temperature because as the body temperature drops outside due to thunderstorms and the players will begin to lose their health. The players can mitigate this issue by collecting branches, warm packs, and heaters to keep themselves warm.
In addition to this, the players can hunt down chickens in the wild and roast them for extra warmth. Since the players have to stay mostly indoors, drones have been included in the game to help them to keep an eye on their surroundings. Players can use this drone to scout the area for supplies and to keep a watch for potential enemies nearby.
The drone has a limited battery life and health, so it must be used judiciously. When done with it, it can be recalled to be used later. There is also an inclusion of skis, which will help players navigate the area much faster, especially during the blizzard. This is, however, not new in PUBG as it was first seen during the Winter theme on Erangel.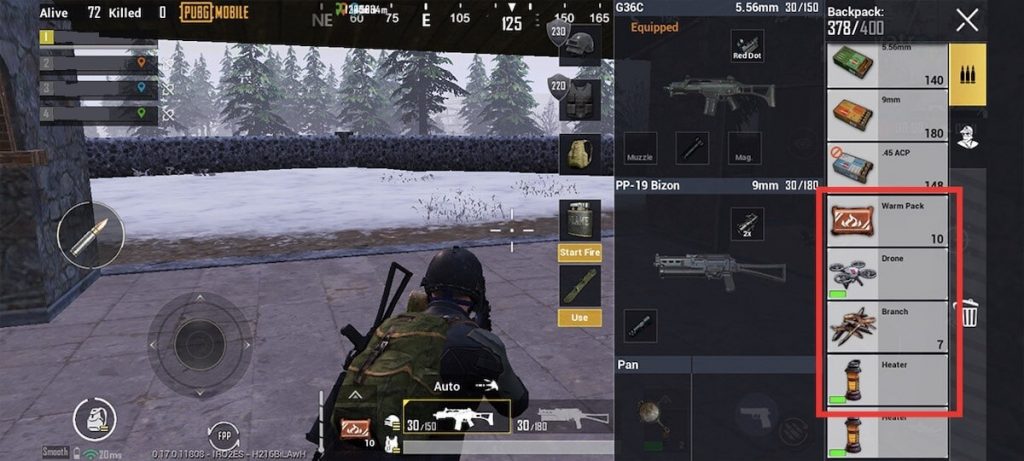 There are a few glitches in the Arctic Mode, considering that this is a new release. It shouldn't be much of an issue as they are minor glitches. Since Arctic Mode is under the 'PlayLab' section, it won't affect the season rankings.
This mode somehow resonates with the current stay-in-home scenario of people around the world. In short, the Arctic Mode offers a fresh challenge for the players and comes with its quirks. Moreover, what's more exciting than flying a drone!
Also Read: PUBG Mobile BETA Version Arrives on Google Playstore