The developers of Area F2 calls it as the world's first 5v5 Close Quarter Battle FPS shooting game on mobile devices. And it looks like it's true. Players who are currently enjoying the Closed Beta version of the game have been referring Area F2 as the Mobile version of Rainbow Seige Six.
Developed by Qookka Games – Area F2 is all about close-range battles. In Area F2, players play either as attackers or defenders. Players get to choose an agent out of many options, each agent has its own unique skill.
What's More? In Area F2, you can break almost all roofs and walls, which lets you use a different approach to surprise your enemy who is hiding in a room.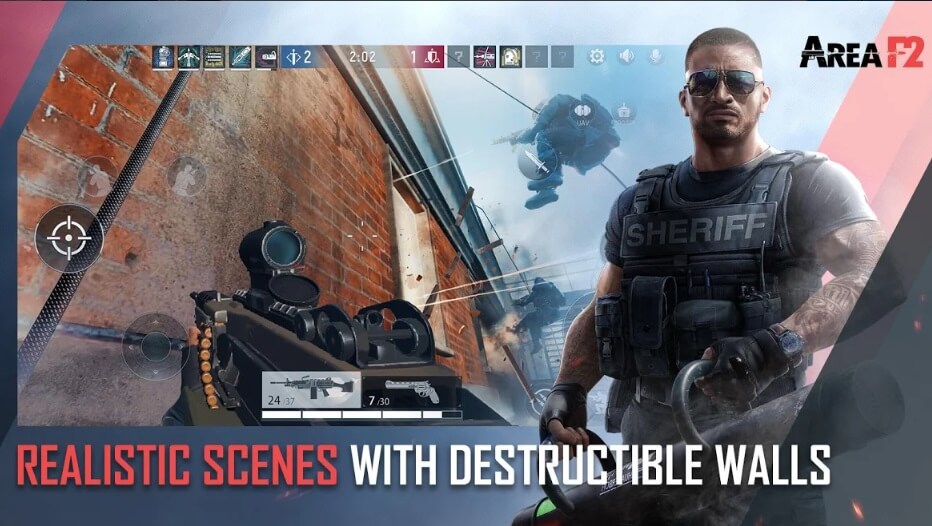 Area F2 was announced at the end of last year. And as of now, the game is currently in Closed Beta in South America Region. If you are from South America and wish to try out the game right now, then make sure to Pre-Register for the game via its official website, and if you are lucky, you will get an invite via your e-mail.
Area F2 is also available for Pre-Registration in some regions around the world on Google Play Store; and if it's not for you, then players can still Pre-Register via the Area F2 website of the game.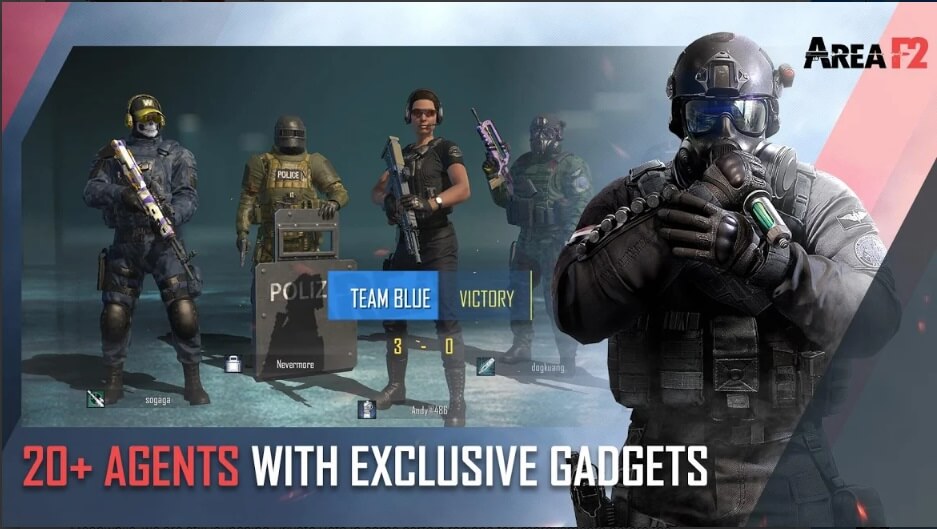 This game is expected to give good competition to Call of Duty Mobile, and it is often referred to as the next big mobile fps shooting game. But is it actually? That only time can tell.
Also Read: 5 Best Games Like PUBG Mobile For Android and iOS (2020)
Talking of the Release Date of Area F2 – the developers have not announced any exact date of release, but the closed beta version is looking pretty good, and not much of changes must be required. Thus we are expecting that Area F2 will be globally released around Christmas this year.