It's just been a couple of days since the Meltdown map has been added to Call of Duty Mobile and Activision has officially announced and revealed the next upcoming map in Call of Duty Mobile and today in this post we are going to talk about the same.
The official twitter handle of Call of Duty Mobile has just teased the new upcoming map. You can have a look at the screenshot they shared below. And if you don't know already, then let us tell you that it's none other than Rust Map from Call of Duty: Modern Warfare 2.
So now that we know that RUST is the new upcoming Call of Duty Mobile, let us tell you more about it. So it is a small map which has been featured in both COD: Modern Warfare 2 and Season 2 of COD: Modern Warfare. It is one of the smallest maps in the franchise. Thus you can expect a lot of actions in this map.
The tall tower is the highlight of the map. It is surrounded by open space, but there are containers and pipes which you can use as cover. The central tower has a ladder and two connecting pipes, which allows the player to reach the top and gain a height advantage.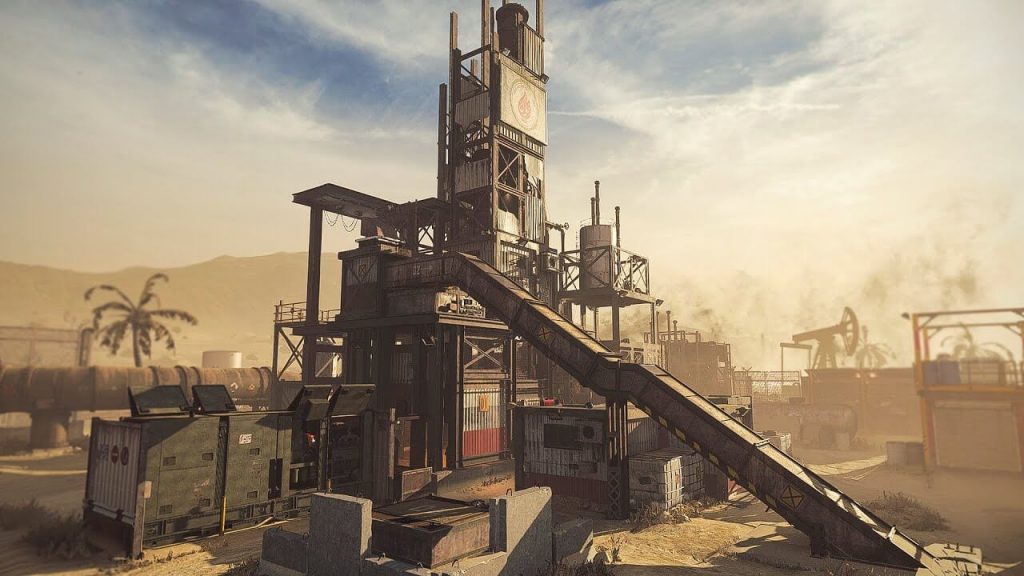 Also Read: Call of Duty Mobile 2v2 Showdown Mode Tips And Tricks
Now talking of when will RUST Map be added to Call of Duty Mobile? So well as of now, developers have not stated the exact date of release, but we know for sure that it will arrive in Season 6 of Call of Duty Mobile, which begins from 1st May 2020. The map is also expected to be playable in the upcoming Public Test Build of COD Mobile, which is coming in Mid April.