With the Season 5 Update, a brand new Showdown 2v2 Game mode has been added to the Call of Duty Mobile. Though it is super fun but it could become a lot challenging sometimes. And this is why we are here with Top 5 Tips and Tricks For Call of Duty Mobile 2v2 Showdown Mode.
But before anything let us first understand the basics of Call of Duty Mobile 2v2 Showdown mode:
Two teams of 2 Players each enter the lobby.
You have to either eliminate the other team in 40 Sec or capture the flag in the center of the map after the time runs out to win a round.
The first team to win six rounds wins the match.
You are not allowed to choose loadout; a random gun will be assigned every 2 rounds.
Health does not regenerate in this mode.
Now let's check out the tips and tricks to win the 2v2 Showdown in Call of Duty Mobile easily.
Teamwork is Everything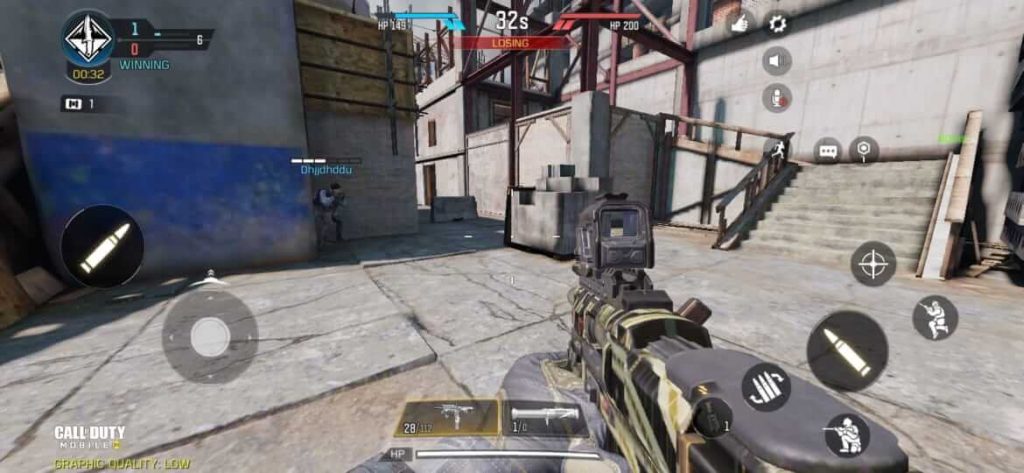 Call of Duty Mobile is all about teamwork. If you don't communicate and coordinate with your teammates, there is hardly any chance you are going to win back-to-back matches. And since in 2vs2 Showdown mode there are only 2 men on a side, thus the teamwork is everything. Talk to your teammate about strategies and enemy movements. Give proper callouts when the enemy is heading, such small things can decide a win or lose.
Also, always try playing 2v2 Showdown mode with your friends. Playing it with a random player will make it really hard for you.
Use Overtime in Your Advantage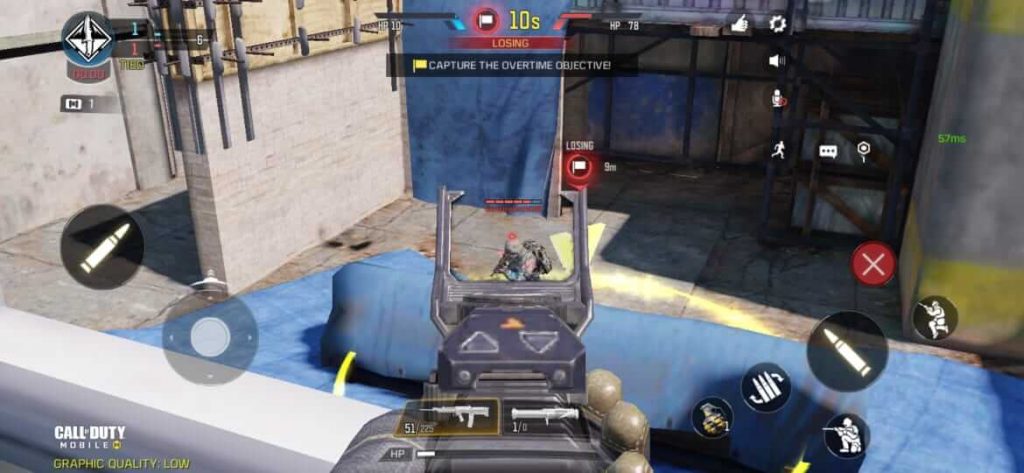 Each round run for 40 seconds, if a team is eliminated well and good. If not, then overtime comes in action. Discuss with your teammate, whether you want to go for the overtime flag or camp around it to take down the enemy when they try to capture it.
The best way to decide is to look at your health. If you ard your teammate, both are alive and have decent health then go for the flag, it will be an easy win. But if you are low on health, maybe defending the area is the best option.
Be Aware of Your Health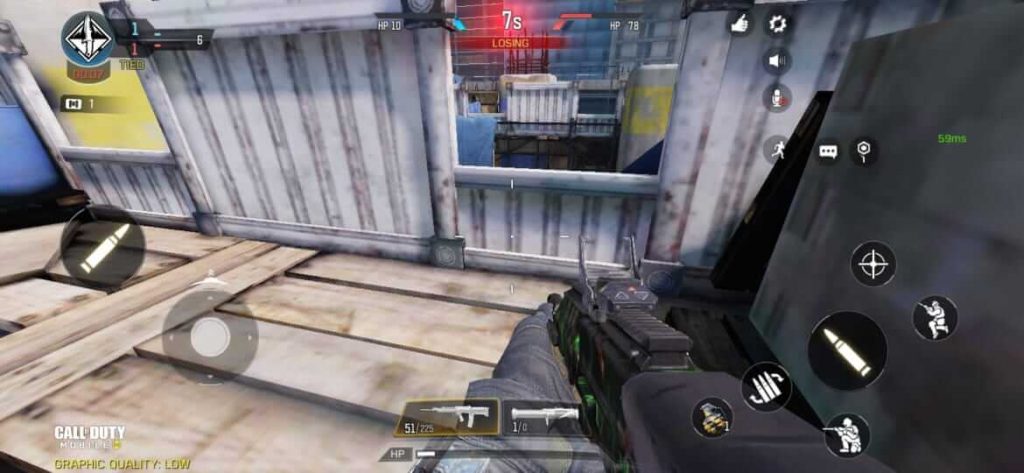 As we mentioned before in the 2v2 Showdown mode, a player's health does not regenerate, and there is no way you can increase your health. So always be aware of your health; if it's full, go aggressive, if low, hide in a corner and attack from the back.
Make Use of Equipment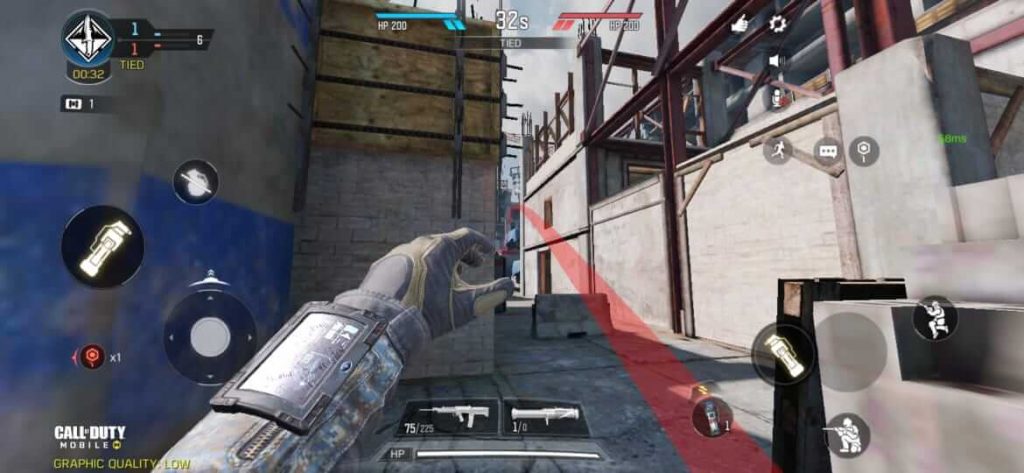 No doubt gun is fun to use. But in some loadouts, you will be given equipments which can be used to stun or hurt the enemy. Use them, because if it works, it's an easy win for you.
Understand Your Weapon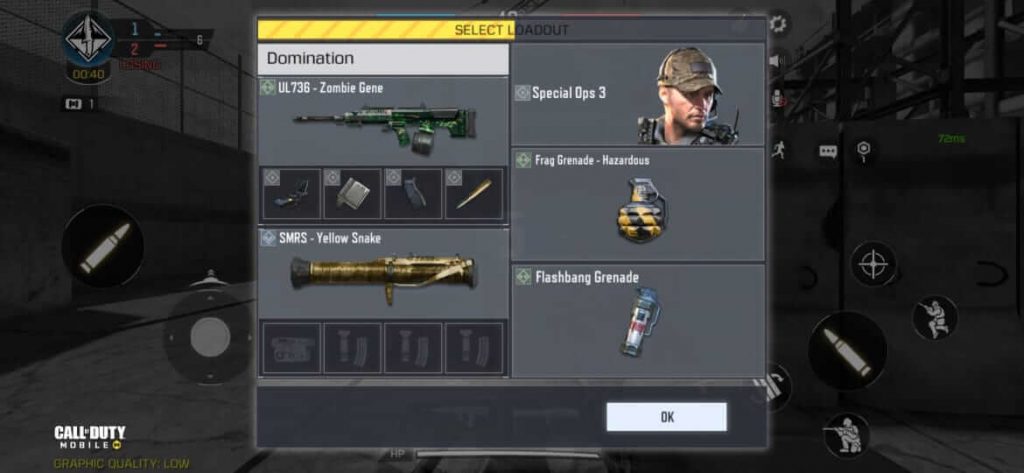 The weapons used in this mode are the same as in other multiplayer matches. So know what weapon is in your hand and use it accordingly. For example, if you have a shotgun, don't try to snipe with it rather, go for close-range fights.
---
Also Read: Call of Duty Mobile To Get A New Public Test Build and Credit Store Update in Mid April
So these were some necessary call of duty mobile 2vs2 Showdown mode tips and tricks. We hope these few tips will help you in winning your very next match. If you like these tips, make sure to share them with your teammate.