The popular Korean Massively Multiplayer Online Role-Playing Game (MMORPG) 'Blade & Soul' is making its way to mobile devices globally as 'Blade & Soul Revolution.' Originally the game was released by NCSOFT in January 2016, and now Netmarble has joined the hands together to bring the game on mobile devices. The game will be released for both Android and iOS devices.
As you start playing Blade & Soul Revolution, you have to create your own character using the dozens of character customization options available. There are different types of characters available to choose from.
Especially the lot of options available to customize your character is an attractive feature. The customization options include lots of different body types, faces, hairstyles, and a big old, etc.
The control system of Blade & Soul Revolution is partially automated, which is quite common in the genre, and are well-adapted for the touchscreen devices. Simply it can be said, you just have to choose the mission you want to complete, and your character automatically starts its journey regardless of the mission.
It also has the feature of controlling the character manually; if you are a player, who prefer more hands-on experience, you can choose that option to control your character manually. It depends on you to play either the cinematic story mode or fight against players from all around the world.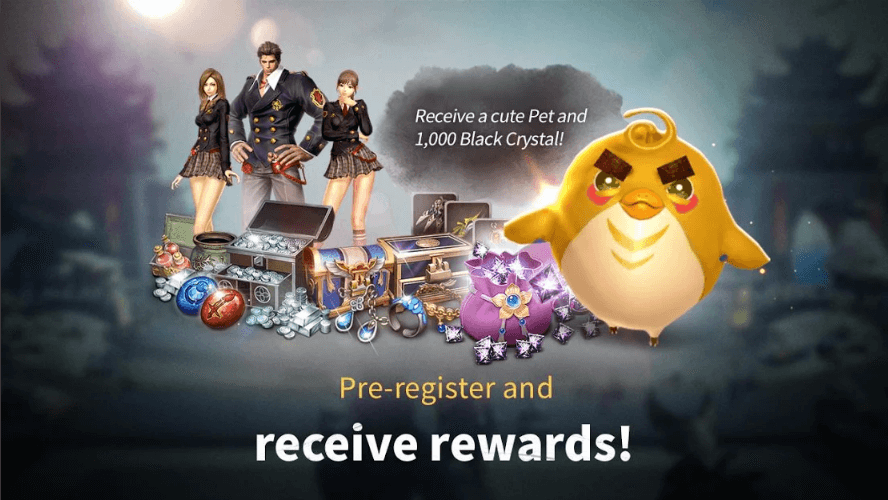 Blade & Soul Revolution is a spectacular MMORPG in every sense of the world. It offers you incredible visuals and beautiful scenery with full 3D backgrounds to experience the liberating feeling of wind-walking through the open field. The characters, history, and settings of the game should also be praised.
Blade & Soul Revolution is available for pre-registration on the Google Play Store for Android devices, and there are rewards like Cute Pet and 1,000 Black Crystal for pre-registering on Google Play Store. The iOS users can pre-order the game on the Official Website.
Also Read: Top 5 Online Android Games To Play With Friends During Coronavirus Outbreak
Stay tuned with Mobile Mode Gaming (MMG) for the latest Mobile gaming news and updates!