Hello Mobile Gamers, APROGEN GAMES has globally released its mobile Massively Multiplayer Online Role-Plying Game (MMORPG) 'SoulWorker ZERO' for both Android and iOS devices. In SoulWorker ZERO you are in a post-apocalyptic scenario, where you are playing the role of a Soul worker, who is supposed to become the humanity savior. You can download SoulWorker ZERO. Before that have a look of the SoulWorker ZERO gameplay below.
SoulWorker ZERO was earlier made for the PC only but the Mobile version is none less than that, as the controls of the game have been perfectly adapted according to the touchscreen mobile devices, which will take your experience to a new level. As you start playing you have to choose your hero, and then you to go for PvE mode or PvP mode. In PvE mode, there are more than 100 dungeons to loot and a lot of episodic bosses to be defeated. After learning the skills by battling through the AI and guilds, players can go for the fight against each other in PvP mode.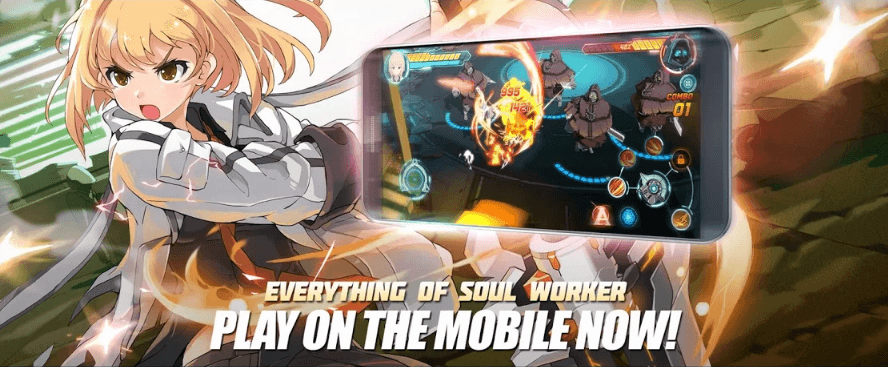 SoulWorker ZERO has a unique emotion system, with the moods such as vengeance, madness, euphoria, or sadness which define the character abilities. By concentrating on these feelings you can activate the abilities which are rich in effects even for defense or attack using class-specific weapons. So if you think yourself perfect for the role of a SoulWorker, then download SoulWorker ZERO.
Stay tuned with Mobile Mode Gaming (MMG) for the latest Mobile Gaming News & Updates!