Overdox has released a new update v1.3.7 that introduces bold new gameplay elements with the addition of a new map that is quite a departure from the style of previous arena-type maps. Additionally, a new weapon and skin will be added, and the fan-favorite Team Deathmatch mode makes a comeback.
Among the major changes, the new map called the "Land of Solitude" was added with the new update. The locale is based on a desolate ruin site situated inside a picturesque desert canyon that has been infiltrated by orc tribes. Existing Overdox players will find the new map a bit of a departure from all the other arenas available in the game. For one thing, the new map is asymmetrical, nor does it feature a "final stage" zone in the center where all contenders must congregate in the end. Consequently, the new layout guarantees that contenders must roam the map for resources without a definite path to the center. Instead, they must farm and take up strategic points to secure the advantage in the late game. Moreover, no center final stage zone also means that the combat veil will not shrink towards the center, but rather a random strategic point anywhere on the map.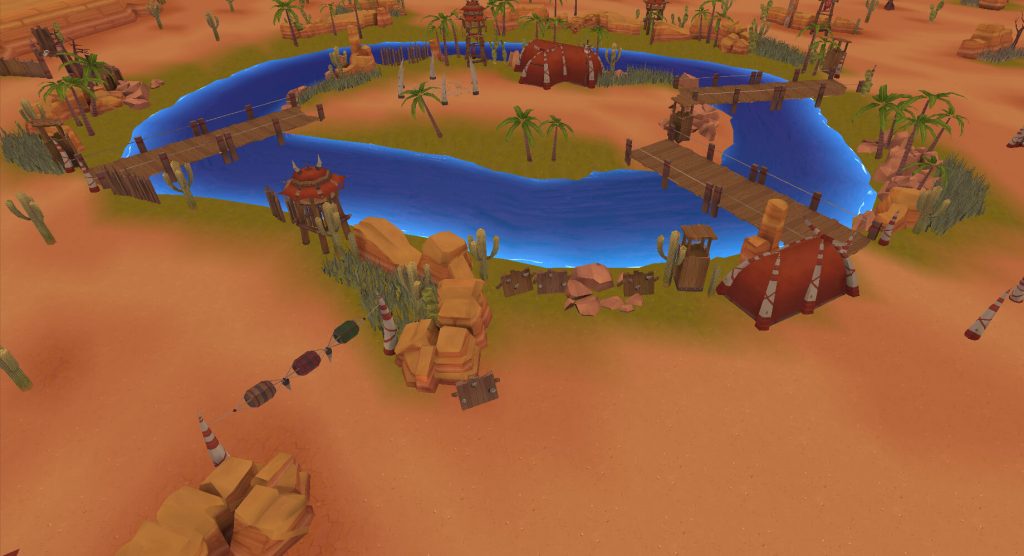 The update also adds an entirely new class of weapons – Legendary. The "Dahaka" will be the first legendary weapon added to the game in the latest update. The Dahaka are a set of circular chakram blades that are fast and incredibly versatile. The new weapon also features combat skill bonuses when equipped. The Dash button will upgrade to the higher-efficiency Blink skill when the weapon is equipped. It also comes with 2 unique skill charges at the start of the round instead of the usual single charge, so contenders will have a lot more to options to work with on the field. The update also added a new premium skin – "Griffin" as well. Like its namesake, the outfit features a full costume akin to the mythical bird creature of ancient times.
Along with the new features, the fan-favorite 4vs4 Team Deathmatch makes a comeback in the new update. The mode will now be included as part of Friendly Match Mode and still features the same 4vs4 team match format. The Team Deathmatch was available in the game before as a limited feature but has since been tweaked and optimized for better gameplay. The team match mode will be one of the battle formats available under the Friendly Match menu.
– Pr Provided by HAEGIN