ONEMT has started taking pre-registrations of its upcoming strategy & simulation game 'Frontier Justice: Wild West' on Android devices. There is also a fantastic reward worth $100 if you pre-register for the game. The reward will be an in-game reward, which you will get when the server opens.
The game is set in the world of Wild West, where you play as a bounty hunter, and your job is to conquer the old west. In your adventure, you have to capture animals, fight outlaws, hunt legendary animals, legendary tame horses, enhance weapons, and build your town.
Frontier Justice: Wild West brings to you all of the Old West's great characters, such as Bounty Hunters, Cowboys, Outlaws, Lawmen, and Entrepreneurs. Apart from that, you also have a variety of options while choosing buildings such as Stables, the Saloon, the Town Clocktower, the Frisco Express and its Railway Station, the Four Corners Hotel, etc.
The game provides an excellent simulation experience through its Blazing deserts, lush forests, and snowy plains where you can experience all four seasons, day and night. You need to sharpen your accuracy to survive during the adventure as you have to hunt the legendary animals by which you get the rare useful items.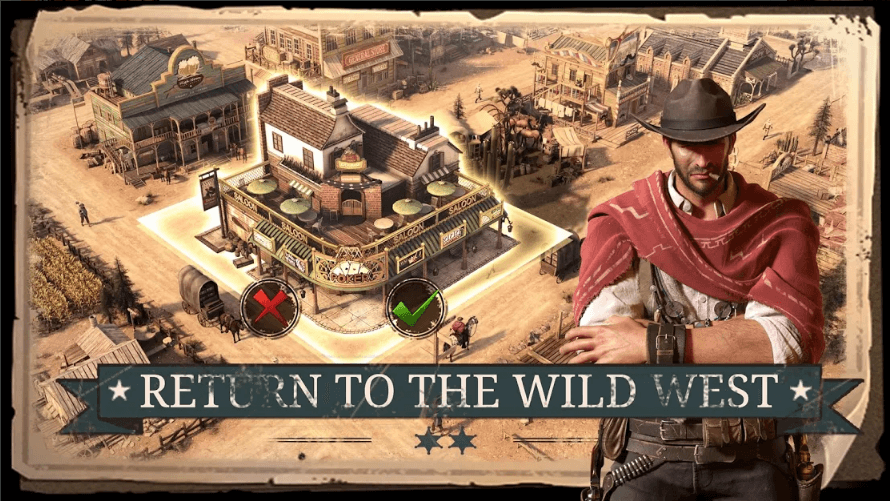 You also need to unlock your favorite weapons from Knives, Shotguns, Revolver, Rifles, etc. and upgrade them to make more robust. The game also has an ally system because of that Embedded translation and the Posse chat channel allow you to work with your allies to take control of the state government, and expand your territory!
Frontier Justice: Wild West is available for pre-registration on Google Play Store.