Wanda Cinemas Games has started taking pre-registration of its classic trajectory STG 'Mini Tank: Fire' on Android devices. There are some extra rewards for pre-registration, which includes 100 Diamonds, seven days Soul Trial, and seven days Shadow Warrior Trial. If you pre-register for the game now, you will be rewarded at the time of release.
Mini Tank: Fire is a 3-min turn-based shooting battle game that features 5vs5 battle modes. You get to select from a wide variety of cute and distinct tanks available in the game to fight. The better tactics and the right timing is the key to win.
This classic horizontal shooting game also has a unique matching system 'BONUS continual battles', which provides you fast-paced battles, So the process of waiting and searching is no more. You can also participate in the cross-server battles where players from all around the world get matched against each other in 3-min quick combats.
As the matches takes place in 5vs5 combats so the team players have to take different roles in order to make a good team. There are four major classes in which characters are divided: Healer, Ranger, Attacker, or Support. The classes have circumscribed roles to play and have unique abilities to perform.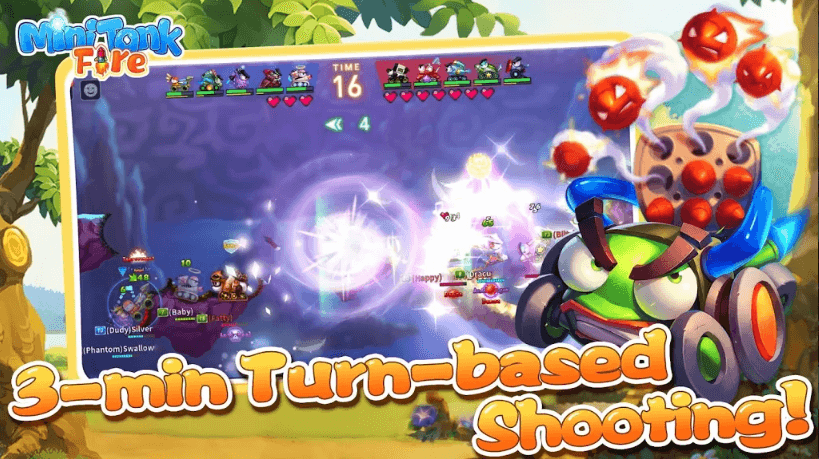 The tanks you choose to fight have special skins that can be used to trigger exclusive effects. You can also join the qualifying to win time-limited ranking rewards. To become the Champion, move up the ladder, champ, the victory is yours.
Mini Tank: Fire is a free title available for pre-registration on Google Play Store.