Dream league soccer 2020 is a football game developed by First touch games. First touch games have developed a lot of great games such as score hero, score match, DLS 2019, etc. The dream league soccer series is probably their best work ever. The detailed game review is given below.
DLS 20 is a great game to play because, unlike FIFA, the game offers a league mode and real-time multiplayer. The game has only one league. The league consists of 6 divisions, and you will start in the academy division and rise all the way to glory. Every team in the world is put in the same league. The graphics and the gameplay are great. The graphics of the game are pretty good, and it occupies less space on your phone.
https://www.youtube.com/watch?v=6WUrEBnFE9o&feature=youtu.be
DLS 20 requires only 500 MB space on your phone, and it works well on both flagship and lower-end devices. Initially, the game begins by giving you a team and will allow selecting a captain. Although, the team they give you is rookies, and only the captain is a world-class player. You can buy new players in the transfer market. Comparatively, world-class players are not available in the academy division, as they used to be in the previous versions of the game. Stadium upgrades are necessary to promote to the next division.
Transfer market:
Two new methods of purchasing players are added, one is a free transfer using agents. Agents can find a player of three types: common, rare, and legendary players. The cost to find legendary and rare is very high Since gems are tough to come by. The other one is by using scouts, which is similar to the above method, but you'll have to use coins and gems. Otherwise, you can buy players in the quick buy menu.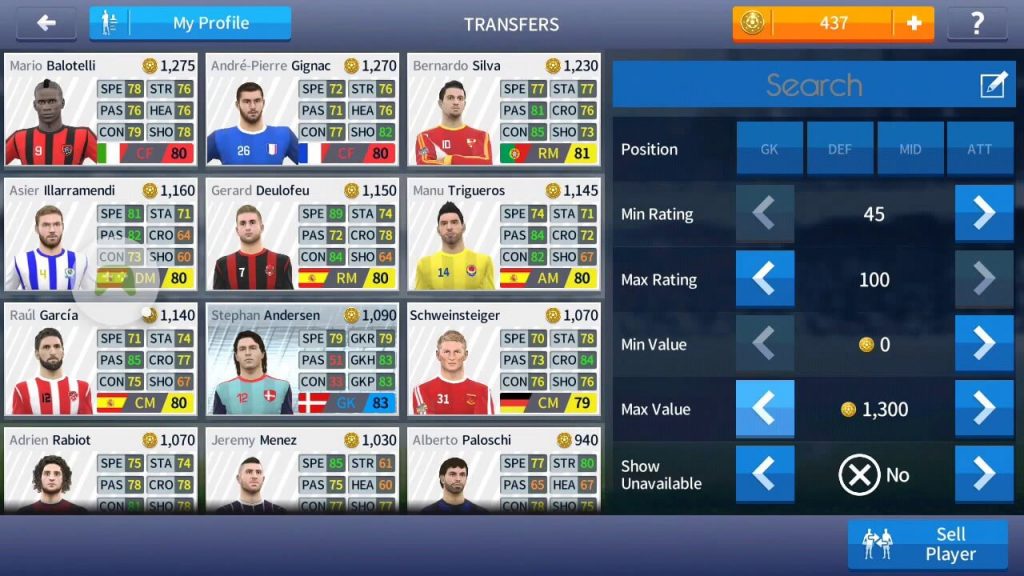 You can progress through the next division by upgrading the stadium and finishing in the top four. It is essential to use your coins carefully. In case, if you get bored playing offline, you can play online matches with other opponents, the multiplayer connection is pretty stable and does not lag much.
The latest version of the game has other facility upgrades such as a medical center, training ground, etc. These upgrades require gems. Dream league soccer stands out from games of the same genre because it occupies less space in your device and offers good graphics.
Dream League Soccer 2020 is available on Google Play Store and iOS App Store.