Rovio Entertainment is working on an Angry Birds Tennis game, which has been secretly soft-launched in the United States and Mexico. As of now, what we know is that Angry Birds Tennis is going to be a free-to-play sports title that will offer the franchise fans a real-time PvP tennis matches.
Angry Birds Tennis game will come with different game modes and over a dozen of characters to choose from before entering into a match. According to news reports by PocketGamer.biz, this testing (soft-launch) period of Angry Birds Tennis is going to last for around 2-3weeks, which has been confirmed by Rovio Entertainment itself.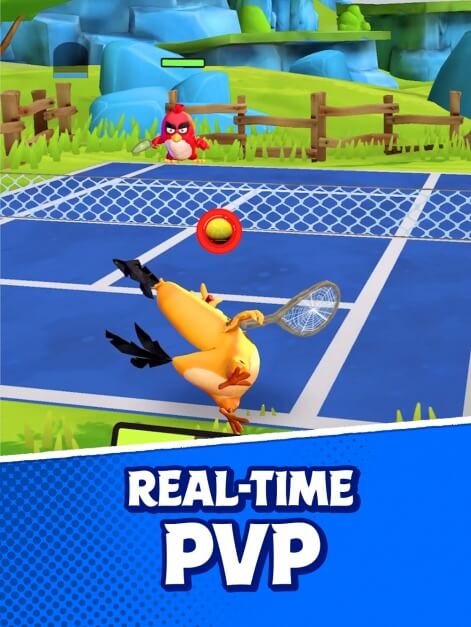 So if you are residing in either Mexico or the US, then what are you waiting for head straight to Apple Appstore to get your hands on this newest Angry Birds Tennis game and also let us know your feedback in the comments section below.
For other player, let us tell you that as of now, no global release date for Angry Birds Tennis has been announced by the developers yet, but assuming the testing goes fine. Then according to us, you can expect Angry Birds Tennis game to launch globally by the end of 2020.