World Robot Boxing 2 is an action arcade RPG game, developed by Reliance Big Entertainment. The developer has a lot of action games under their belt, such as; Real Steel, Ultimate Robot Fighting, Real Steel Boxing Champions. WRB 2 is an excellent game of their collection of games and a great sequel to the previous game. The detailed game review of World Robot Boxing 2 is shared below.
WRB 2 is an action RPG game, which is an upgraded version of the previous world robot boxing. This role-playing game is a boxing game between 2 robots. The difference between the last version and this one is the fact that they have removed the robots from the movie version. It is a bold move because the first game was widely recognized by the movie, although the second game makes it up by introducing many robots.
World Robot Boxing 2 occupies a moderate amount of space around 600 MB. The game works well on the flagship device but loses its fluid gameplay on lower-end mobiles.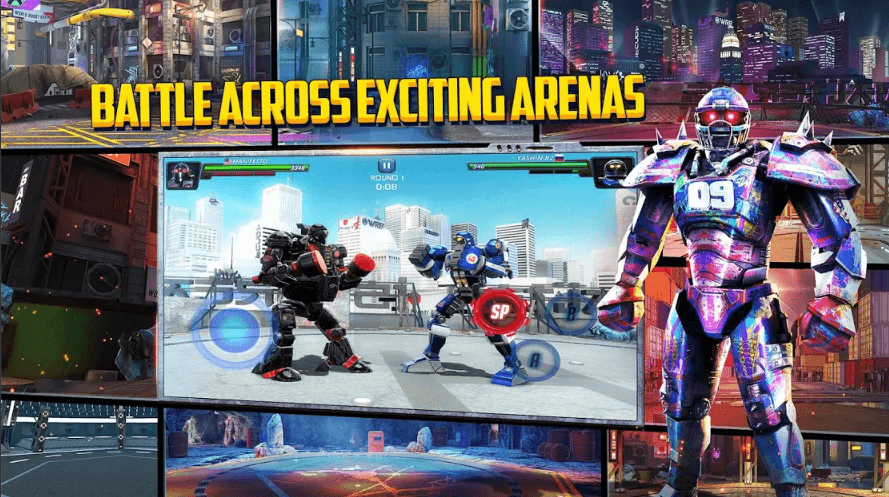 This game is a typical RPG game, where you'll have to collect different kinds of robots, upgrade them and assemble an ultimate team of robots. The robots are separated by six different classes, with each class having an advantage as well as a weakness over the other classes. So, it is essential to have robots of different classes in your team.
Customization:
Each robot can be upgraded using money, which can be easily obtained by progressing through the story mode. The story mode of the game has five different episodes; each episode has a number of different opponents to face. After reaching the end of an episode, your robot has to be upgraded, or you can buy a new one from the store. You can unlock new robots by opening crate supplies. Winning matches will give you supplies and coins.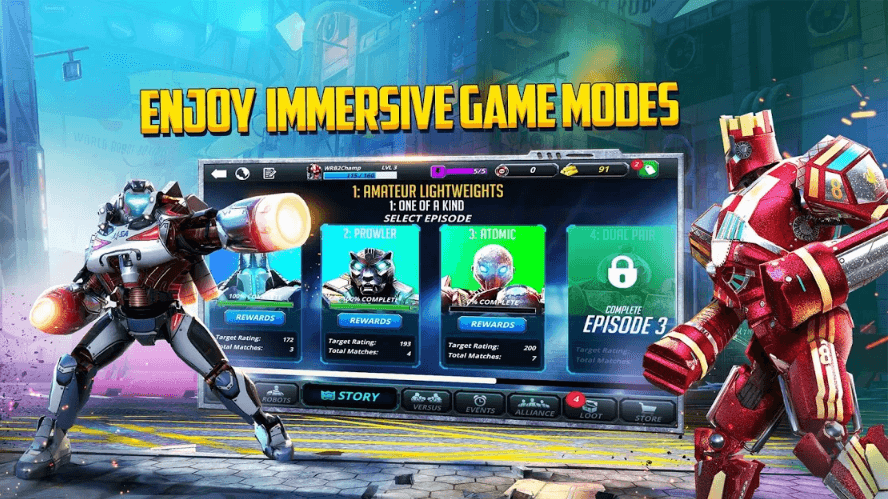 Multiplayer:
Playing the story mode for too long, depletes your energy. Consequently, the game offers a versus mode in which you can match up with another player online. This mode is more challenging compared to story mode. The versus mode can be unlocked only after level 4.
World Robot Boxing 2 is available on the Google Play Store and iOS App Store.