Bandai Namco Entertainment has recently released Digimon Rearise. This is the first game ever to be released with the Digimon title on Android and iOS. As the franchise is already famous and loved for its connection with anime, comics, and the plethora of games in the gaming community, Digimon Rearise is a game for the long-term fans of the franchise.
Here we bring you the Complete Guide of Digimon Rearise to make you understand the game mechanics and how you can become a pro player.
Follow the Main Story Line
Just like any other RPG game, Digimon Rearise also contains a much engaging Story that is perfectly designed to introduce the Digimon World to the players who haven't played a game of this theme. Along with the mix of new characters with the existing ones, the storyline focuses on that special bond that is shared between the Tamer and Digimon. You will get every detail you need to know about this game through the story itself.
Not only this, your progression through the main story will open paths for unlocking new features that Digimon Rearise has to offer. If you somehow manage to secure three stars in the chapters of the story, you'll receive extra rubies. No doubt, sometimes it's not that easy to score that much in every chapter, I would recommend you complete them with any rating and then come back once you have enough grip over the game.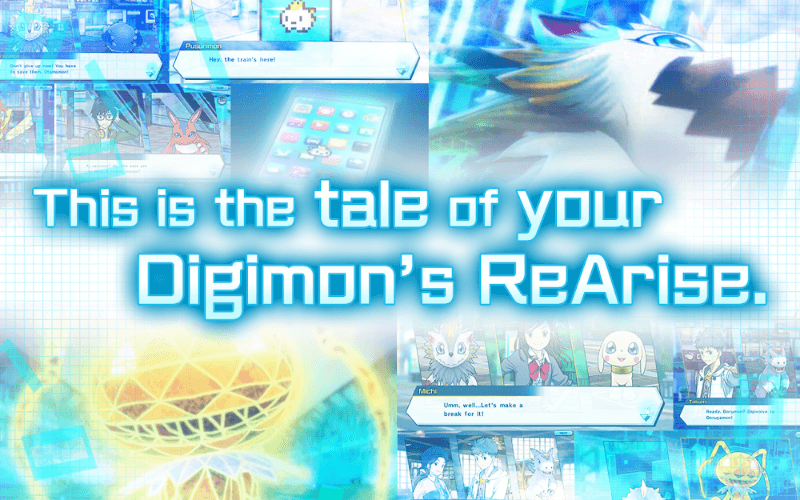 Best Player Is With the Best Digimon
The game is for fun-loving players, and enjoy whatever they get out of the in-game rewards. Although, the luck dependency of securing a decent Digimon is already a significant challenge on its own. Unlike other monster-taming games, Digimon Rearise has its own benefits.
As we already mentioned, Digimon Rearise is dependent on the Digivolution of the creatures. Each Digimon starts with a Rookie of the first stage of evolution. As all of them can reach the Ultimate Stages, only a few have the privilege to upgrade to Mega Digivolution Stage. So keep an eye over your Digimon and keep upgrading them regularly.
Balance Your Team Properly
No doubt, each of your Digimon is adequate to evolve all the way to the Mega Evolution Stage. But, there are many more things that need consideration while forming your team. Each Digimon has its unique attribute as well as personality. You can view these details on the profile of each Digimon.
There are nine different attributes of Digimons. It is essential as you can determine what the Digimon likes to eat and what materials you require to collect for them. In order to make a balanced team, consider having different personality Digimon and one with high hit points for taking other Digimons.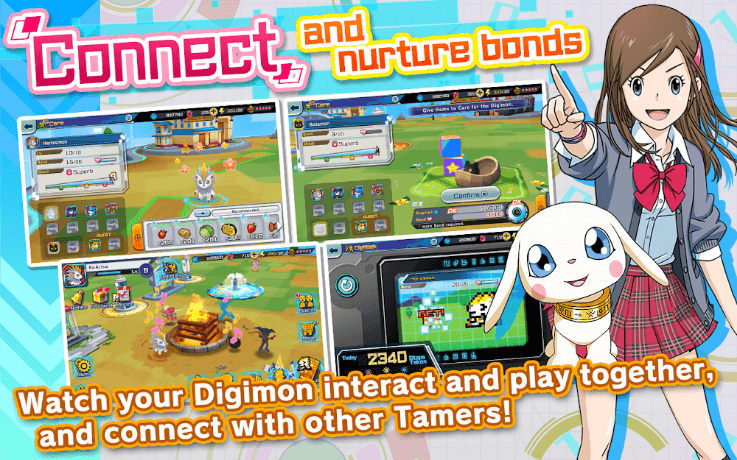 Engage In Every Game Mode
Once you have made some progress in the main storyline, you will be able to explore and even eventually participate in various varieties of Game Modes where you can the desired resources much easier. The Dimensional Vortex is the place where you can earn chips that you require to upgrade your Digimon. Although it follows a cycle, you can still forcefully open a particular vortex with keys.
The Clash Battles are the mode where you can call your friends for help, beat the enemy together, and each player receives the rewards. Keep your rank up to the mark, as you get additional DigiRubies as well as BP Medals.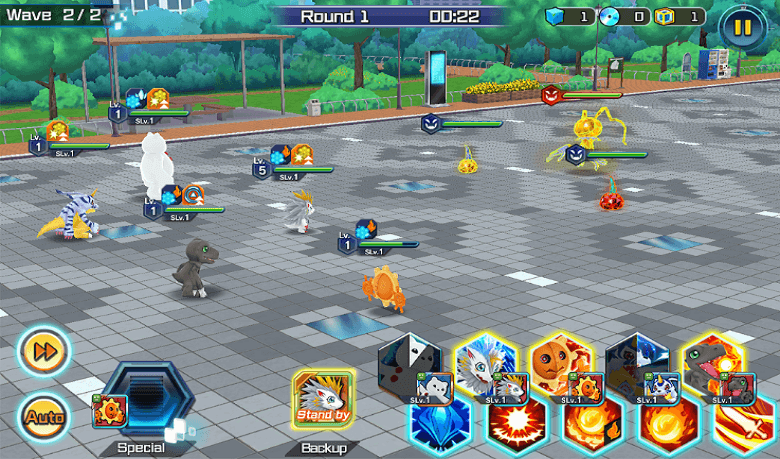 Don't Hesitate to Purchase Stamina Drinks
Stamina is the only delimiting factor of Digimon Rearise. You need the strength to cope up with the storyline of the game, and it needs time to replenish in order to continue playing. If you still have the urge to play Digimon Rearise and don't want to wait, Missions and Challenges can let you win some Stamina Potions. These potions are contained in your bag, so be sure to check it from time to time. In case you are close to completion of a level, where you cannot wait for the stamina to replenish, don't hesitate to but the Stamina Potions from the shop.
DIGIMON ReArise is available on Google Play Store and iOS App Store.
Also Read: 10 Best Upcoming Mobile Games of 2020 You Should Keep An Eye On
Stay tuned with Mobile Mode Gaming (MMG) for the latest Mobile Gaming News & Updates!