Gears POP! is now available on mobile devices by Microsoft Corporation. Where gear of war characters are recreated as Funko POP miniatures (that little figures with a small body and large head) will be seen fighting the battle in the arena in this game. It has the same setup and designing as Clash Royale but with a fairly different touch. There are in-app purchases but mostly it is free to play. It's a real-time multiplayer game which runs in online mode and now available on for both Android and iOS devices. Let's find out if these POP gears with big shady eyes and small body live up to our expectations or not in this game review.
There are multiple battles are available to play in this strategy-driven game where these gears are seen in full-on action on the battlefield. The battlefield is dived into two, vertically, where you place your units both sides to move ahead to take down the enemy. Build your unit and attack on the enemy posts. It's Pvp so you will fight with other players. Destroy your enemy outposts in order to win the battle. Your unit has a different skillset but with limited power which refills slowly. There are lots of loots which you can make. It is like any other arena-style game where you build your team and attack just this time with the special touch of gears.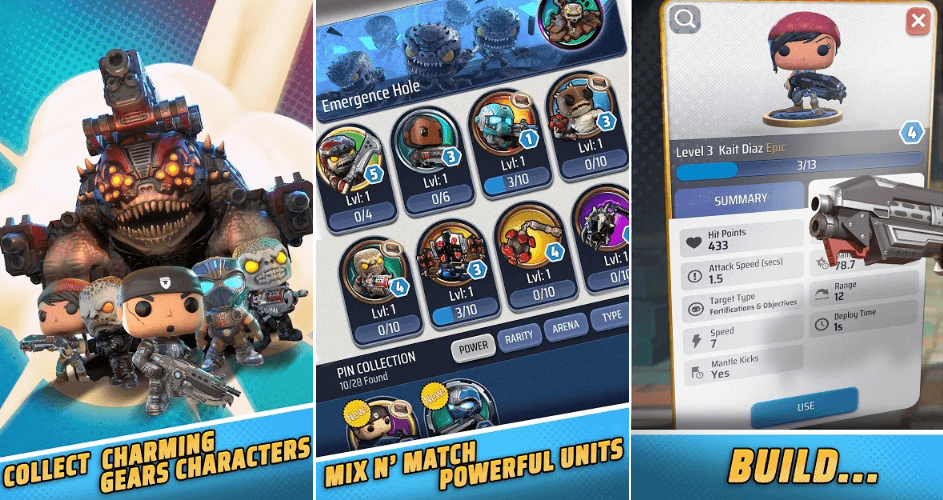 There are dozens of characters to unlock in Gears POP which can also be upgraded. There are more than 30 characters which you will get. These small characters are cute and adorable to play with. There are also rewards which you can earn, it can be unlocked from gear packs. The rewards are cash and pins which will help in upgrading the characters. You can also fight against your friends and foe (from real-life) and can team up with both heroes and villains on the battlefield which makes it interesting to play. You can also make in-app purchases if want but those items are not that necessary to move ahead in-game so if you are not in favor of spending in-game money, you don't have to.
The game graphics are good, the characters are adorable, no doubt. If you have played Clash Royale then it will feel similar to it. But it has it's very own gears story touch. The controls are easy. All you have to do is to touch down to hold and place your cute little soldiers in the little arena which soon will become a war zone.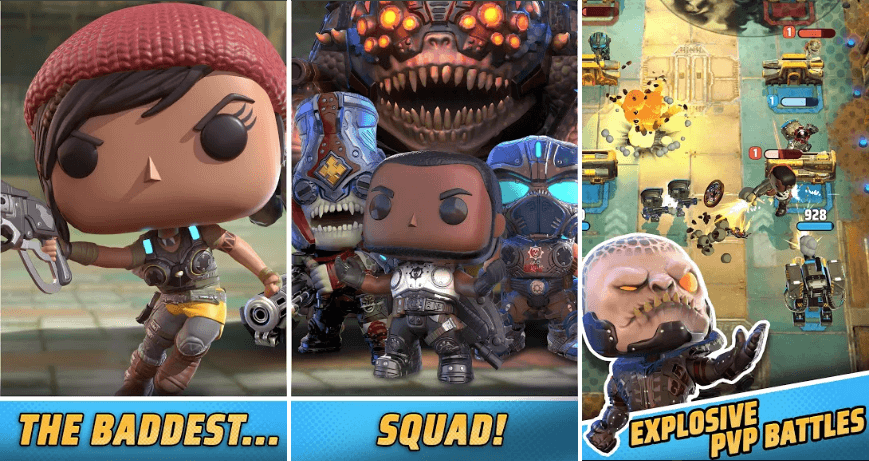 Overall the game is pretty decent which you can surely go for but does not have any uniqueness, it's just like any other game on the mobile device. The game goes on endlessly that will make you engage for a long time. The good thing is you can play with your friends in the Horde mode, in which you have join crews and play with other crew members. If you are a fan of bobbleheads then these POP characters will allure you otherwise they could be little hard to swallow. Gears POP is now available to download on both Google Play Store and iOS App Store.