Currently, in Call of Duty Mobile, if you are playing regular multiplayer matches, you can choose your favorite game mode. But while you are playing a Ranked Match, the game itself selects a random mode for all the players.
As of now, there is three game mode available in Call of Duty mobile Ranked Matches, namely: Team Deathmatch, Search and Destroy and Domination.
Call of Duty Mobile Player has been asking Tencent and Activision to allow players to choose their favorite game mode while playing ranked matches too. This means players will now get to decide whether they only want to play S&D, TDM, or Domination while playing in the ranked lobby.
The COD Mobile Community has a mixed opinion about it since if this option is allowed, then the player will only play the mode in which they win, and it kind of make the game unfair for players who enjoy every game mode.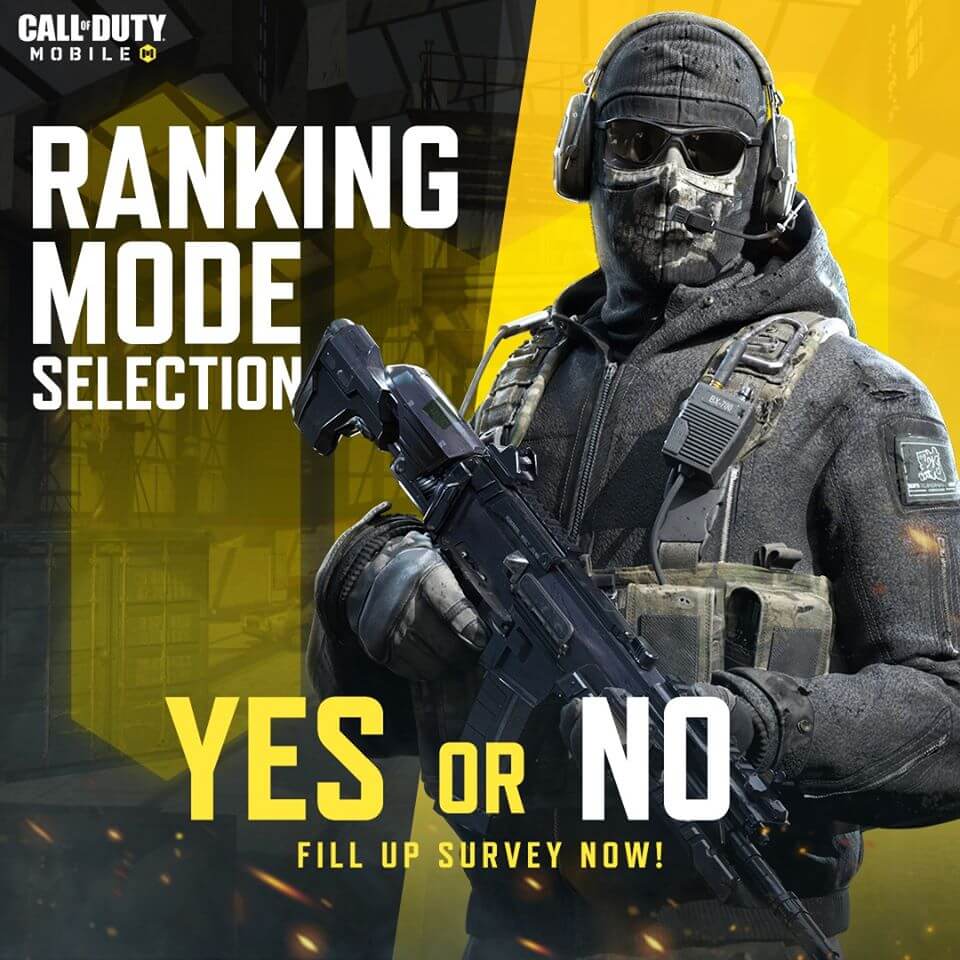 Also Read: Call of Duty Mobile is Getting A New Multiplayer Map Called 'CAGE'
And to decide whether to bring the feature into the Call of Duty Mobile Game, Garena, the publisher of the game in SEA Region, is conducting a poll where you can approve or disapprove of this feature. If the majority votes in the favor, then players can expect to choose game modes in the ranked lobby from the next update itself.