Season 7 of Call of Duty Mobile was delayed by Activision to show support to the Black Lives Matter Movement. However, today then have announced further steps which they will be taking to make Call of Duty Mobile a clean and safe place for the mobile gaming community.
One such major steps that the Call of Duty Mobile Developers has announced is that they will be banning players with in-game offensive names. The actual announcement has been sent to each player via in-game notification, and it states the following.
Last week we shared that we were delaying the release of Season 7. We remain committed to improving the safety and wellness of the Call of Duty: Mobile community for all of our players and have significantly stepped up our efforts to remove usernames that violate our Security & Enforcement Policy. This type of behavior has no place in our games and in our community, ever, and we are committed to continuing to do better going forward.

The Call of Duty Mobile Team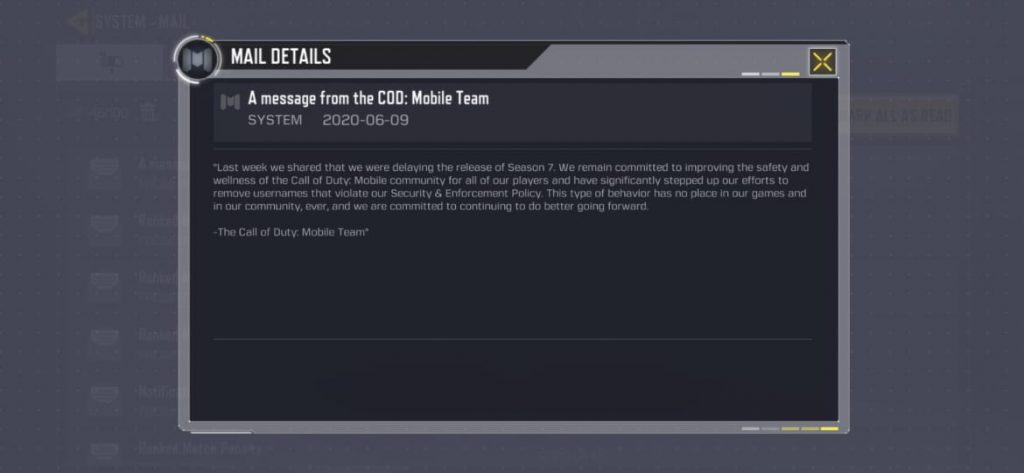 If you think your Call of Duty Mobile In-Game name might be offensive in some way, make sure to change it right now using a free rename card. However, Call of Duty Mobile developers has mentioned that 'Changing your username does not remove the existence of an offensive username you may have had a day, a week, or a month ago.' But if you change it right now and you are lucky, then you might save yourself from a Ban, or even if you get a ban, then it makes things easy for you to appeal and get your account unbanned.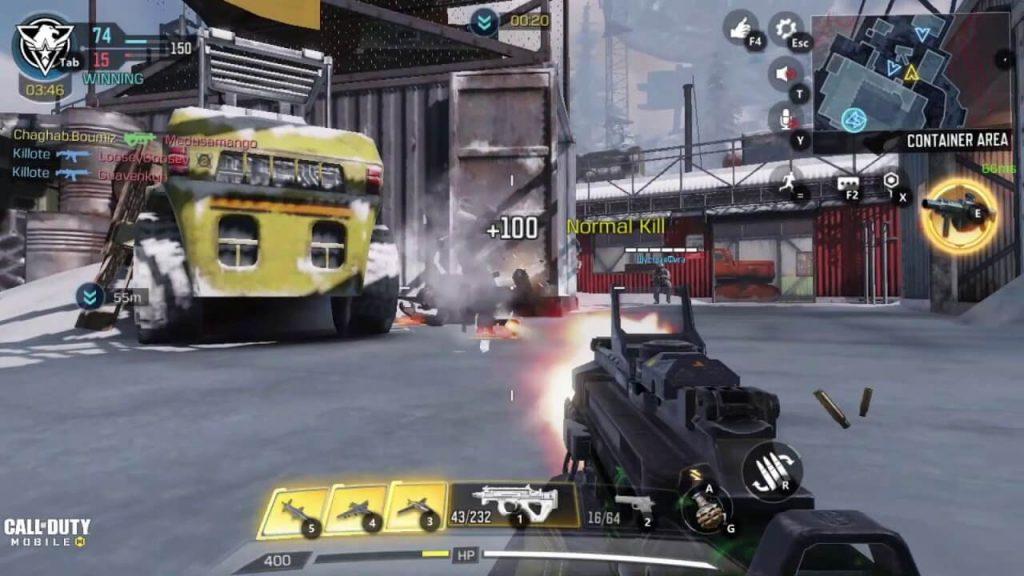 In Addition to Banning Players with Offensive Username, Activision will also be implementing new features and guidelines to keep the Call of Duty Mobile game safe from any kind of discrimination. Some of these steps are:
Adding additional resources to monitor and ID racist content.
Adding additional in-game reporting systems to increase the number of bans by the hour.
Adding filters and greater restrictions on name changes.
Evaluating in-game improvements to make it easier to report offenses.
Increasing permanent bans to root out repeat offenders.
---
Also Read: Call of Duty Mobile Season 7 Battle Pass Rewards: New Guns, Scorestreaks, and More
So what are your views with regards to this step by Activision, Do you stand by the Call of Duty Mobile developers, or you are unhappy with these steps? Do let us know in the comments section below.