Free Fire released it's first-ever self-composed soundtrack and music video 'T.R.A.P. – I'm on fire' last month. This song features the most popular characters of the game known as T.R.A.P. and their journey so far. This video brings a new look of the players and shown various items of the game in a new way.
Now the developers are working hard on bringing the items in the game about which they gave a hint to the player through the music video. In a step towards this, Free Fire has got a Season 21 in the game, and the S21 Elite Pass is based on the T.R.A.P. Revolution.
In this post, we are going to share the details about the Free Fire Season 21 Elite Pass, which is also going to help in whether to buy S21 Elite Pass or not.
S21 Elite Pass Bonuses
If you have bought the elite pass in the previous Season, then you are going to get extra 50 badges at the starting of the Season. By buying the Season 21 Elite Pass, (i) you unlock an exclusive animated avatar in the collection (ii) Unlock exclusive rewards worth 10,000 diamonds (iii) Daily gold limit increased by 100 (iv) Unlock elite challenges and get more badges (v) Nickname shown as a glorious red in kills.

Heaven Of Items
The Elite Pass will also bring two gun skins: Groza – Swagger Ownage and M79 – Swagger Ownage. It also brings two new bundles called 'T.R.A.P. Realest Bundle' and 'T.R.A.P. Trill Bundle.' The best thing about the Elite Pass is new Surfboards every Season, this time you are going to get Stage of Rhyme Surfboard and Stage of Tempo Surfboard.
Exchange With Badges
There are various items that can be grabbed by exchanging them with the badges collected. By exchanging 100 badges you can collect 10 cube fragments, by exchanging 180 badges you can collect 1 Evolution Stone, and a Tune in up Backpack skin is available for 200 badges. As always, there will be some exclusive rewards of the S21 Elite Pass.
Previous Purchase Rewards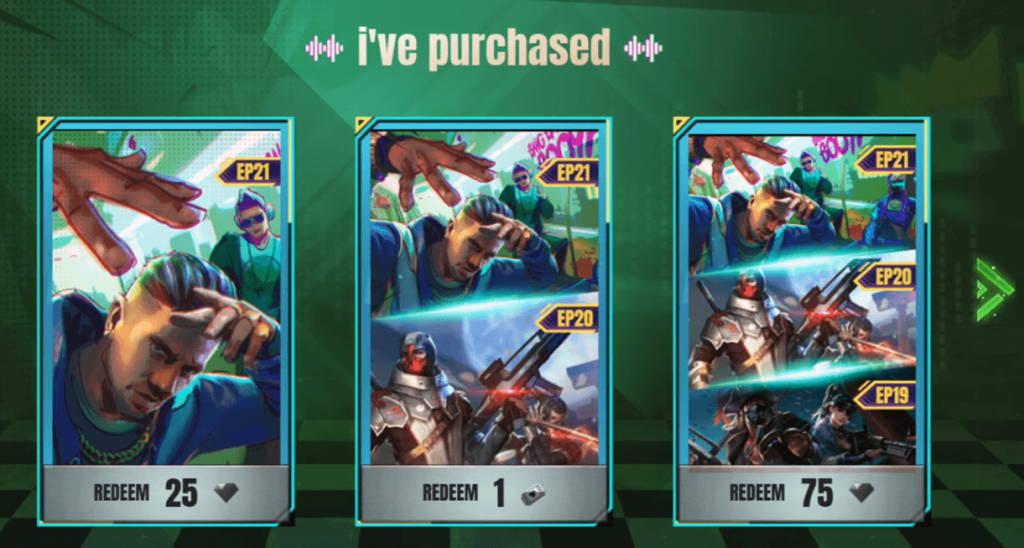 There are exclusive rewards as well if you have bought Elite Passes in past Seasons. If you buy Season 21 Elite Pass, you get 25 diamonds for free. If you have had Season 20 & 21 Elite Pass, then you also get 1 Voucher, and if you have had Elite Pass of Season 19, 20 & 21, then you also get 75 diamonds.
Special Mode
Free Fire S21 Elite Pass has brought a new 4v4 special mode called 'TeamDeathmatch,' in which the first team to reach kill target in the given time limit wins. This new mode is going to be available only from 1st February to 5th February. You can check out the complete details of Free Fire TDM mode. There are also some rewards which can be grabbed by completing the TDM mode missions.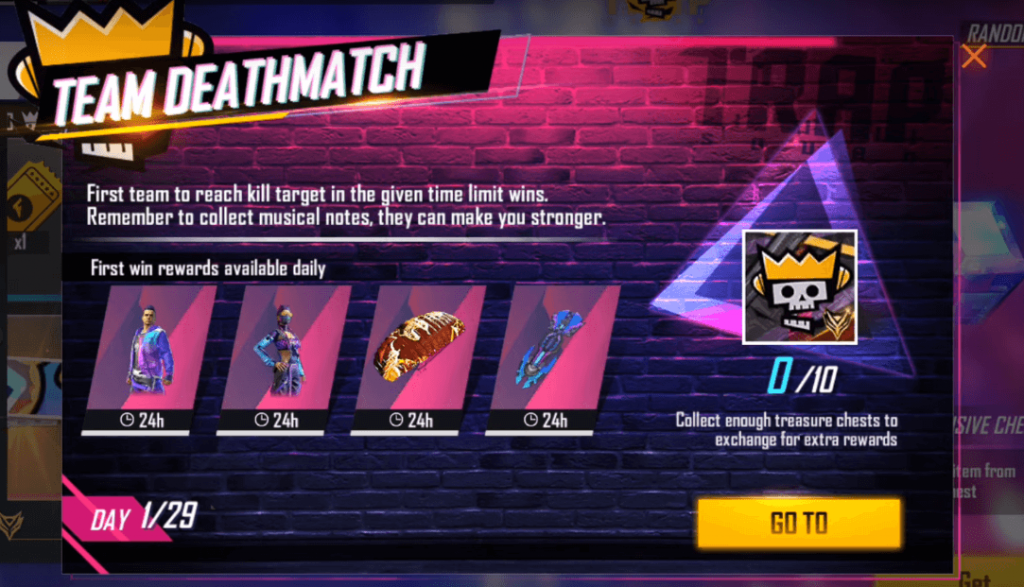 Along with the TDM Mode, the desert-based Kalahari Map has also been reopened in the game. If you want to have a closure look at the Free Fire Season 12 Elite Pass items, check out the video below.
So these are the items which are going to be available in the Free Fire Season 21 Elite Pass, now it is up to you whether you want to buy the Elite Pass or not. Making a decision to buy it is going to worth your money.
Garena Free Fire is available to download on Google Play Store and iOS App Store.
Also Read: Free Fire Champions Cup and Free Fire World Series: Everything You Need To Know
Stay tuned with Mobile Mode Gaming (MMG) for the latest Garena Free Fire News & Updates!