Hello, mobile gamers! An updated version of the RPG game titled 'Ninja Prime: Tap Quest,' which was initially called 'idle ninja prime' has launched recently. The game is developed by Iron Horse Games LLC and is available for IOS and Android platforms.
Ninja Prime: tap quest is a retro-themed 2D idle hack and slash game. You play as a ninja to defeat the enemy units and bosses to save the entire galaxy from a massive threat. So, the game opens ups with the player getting introduced to the back story, which is about the nefarious space shogun empire attacking all the planets and you being the only ninja standing in their way. You travel across many planets in different galaxies to defeat all the enemies and free the planets from evil.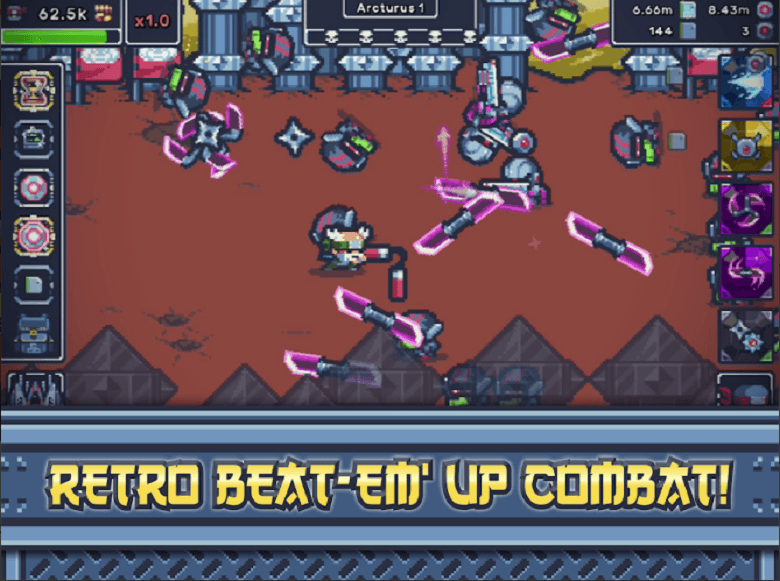 As this is an idle game, it's up to the player to have high or low involvement in the game. Your character automatically slices his way through the enemies; you can tap the screen to assign the attacks or use potions or powerups in the game.
Graphics look really cool, and the retro art style makes it even better. Music and sound effects are also well integrated. The user interface looks crisp and reminds of old school 2D games.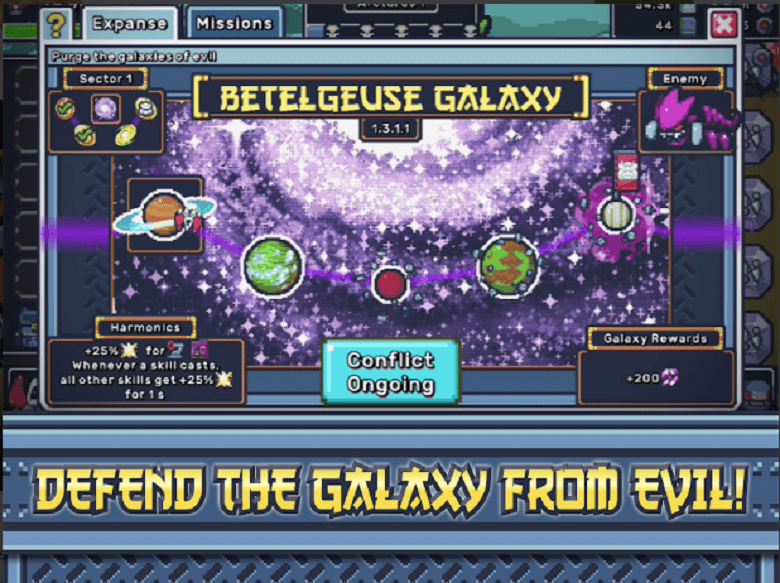 As you progress and win battles, you are awarded loot, which could be used to craft new gear, upgrade abilities, and unlock new characters. The game also has a mechanic to keep collect resources even when you are not playing. The upgrades have many options in the game; you can upgrade your ninja's abilities like damage, defense, speed, and many other starts by using energy capsules.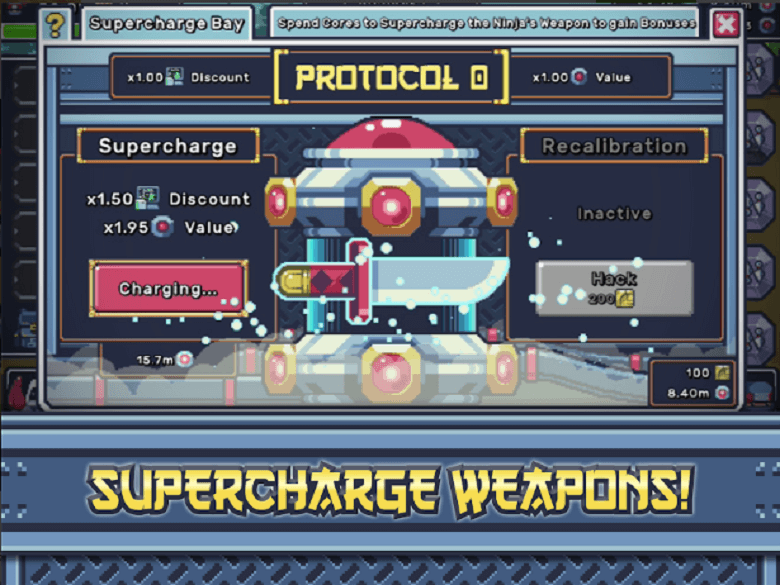 It is essential to select appropriate weapons, skills, and other items to fight against different enemies. The core gameplay is decent but involves nothing much, which can become repetitive and boring. The upgrades and items selections are excellent. Ninja Prime: Tap Quest is available to download on both Google Play Store and iOS App Store.