Hello, mobile gamers! Bored of being the good guy no matter which game you play? Chessia Games studios are developing a game in which you play as an evil protagonist! This game is available for early access on the Google Playstore and is currently available only for Android devices. 
The game open-ups with a cool intro about a place of mysticism and magic called the Alchemy Continent. We play as the great devil who controls and pulls together an army, deal with traitors, and march out to reclaim the six kingdoms which were once taken from him. This is a really cool looking and engaging real-time strategy game.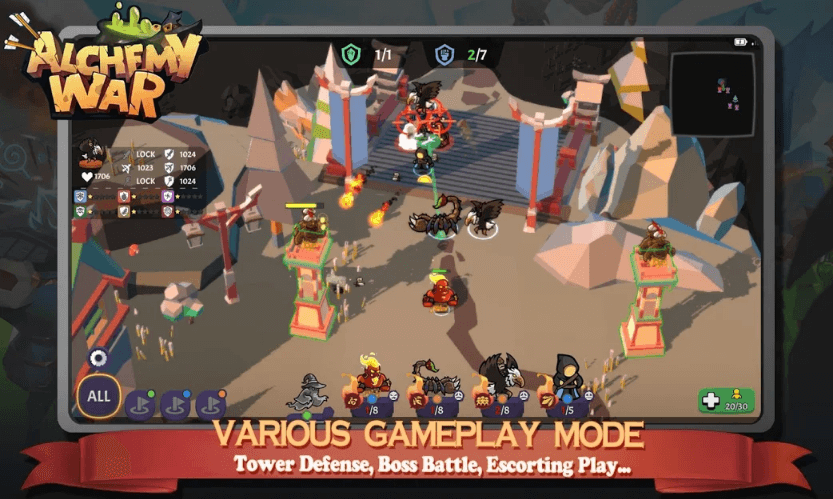 As this is an RTS game, you have to decide troop formations, when to hold and attack, when to surround the enemy, when to focus fire, and when to take down the bunker a hold a chokepoint. You are also responsible for spreading your troops in the surrounding in search of enemy units. 
Graphics are brilliant and minimalistic. Music and sound effects are very well integrated. The user interface feels crisp and smooth.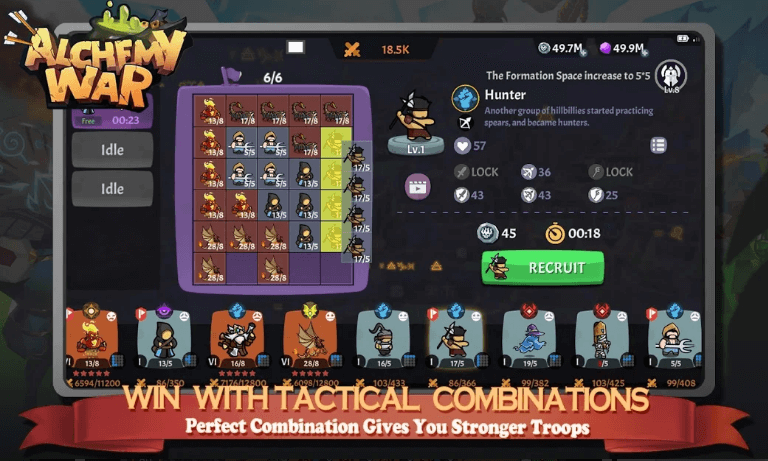 You get to play along with six different magic types, including ice, poison, dark, light, fire, and thunder. Different enemy creatures will have different abilities and different resistances, for which you have to group your units together strategically. The maps and the terrain also influence your strategy. You lose troops after battles, and reviving your troops will require you to gather resources that you get after completing quests.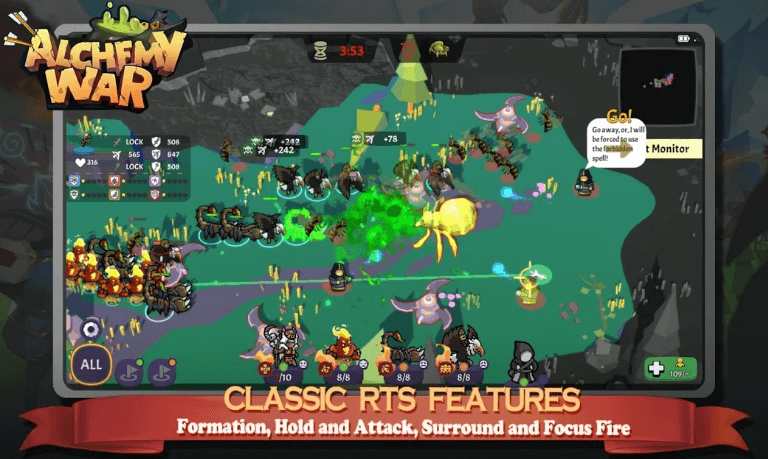 This game offers you many modes to explore like, tower defense, boss battle, escort mode, endless mode, roguelike dungeon mode, and more. You can choose 100+ creatures to fight with from 6 different classes like humans, orc, wild, undead, demon, and fantasy — various food items boost-up specific abilities of different units for battle. The game has a lot to offer.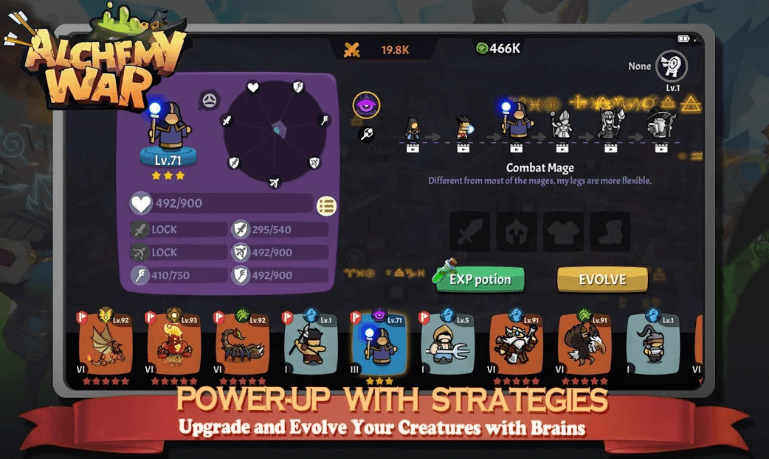 So, the game is really cool and will be loved by the users a lot. It offers something new in a very creative way, without making it boring or dull. The storyline is simple but fun. The gameplay is very well designed and will take a while to get used to. If you are looking for a new mobile game to play, download this right away. Alchemy War: Clash of Magic is available to download on Google Play Store in Early Access.