Arena Allstars is a turn-based strategy game where you compete with up to seven opponents in an epic real-time battle. If you are looking for a quick matchup, choose Team Co-Op Mode and take down your opponents in less than 10 minutes. Draft your team, execute top-level strategies and strive to be the last person standing! Compete in the monthly tournaments to earn rewards and ascend the ranks in Arena Allstars.
My initial impressions of the game are that it is a fun and enjoyable game with some well-detailed characters and good game mechanics that can grab you in the game for hours and hours together. It has a solo free for all modes where you battle 7 players in real-time, and you will have to manage your cash strategically in order to win. The second kind of battle that you can play is the co-op mode where you can team up with your friends and battle together and win points and other rewards together which can be a very fun experience if that is something you are looking for. It also has an offline practice mode where you can practice and sharpen your skills for the online multiplayer matches.
I feel that this is a very good Mobile game, as in, a mobile platform game. It doesn't have very elaborate controls and is a very fun game that you can play on the go, where you don't need to give much focused time. This with a combination of decent graphics, game design, and captivating music simply makes it an overall enjoyable experience to play.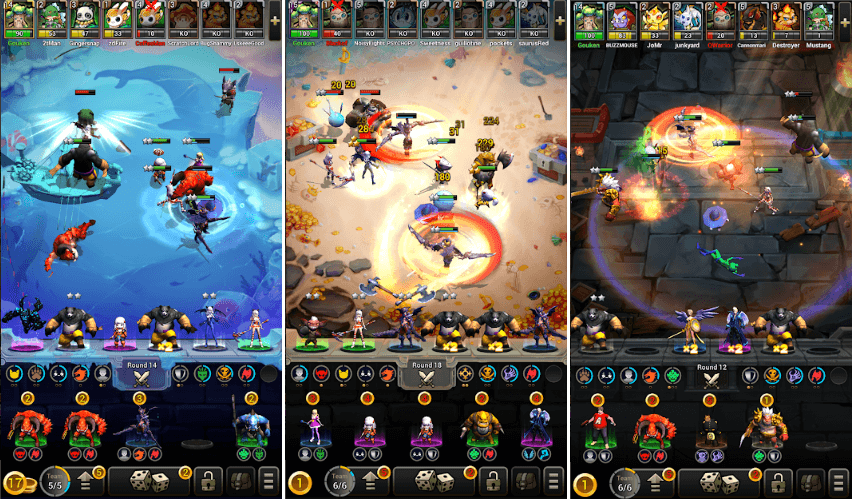 Never the less there are a few problems in this game which I would like to point out, such as it doesn't perfectly fir thee 2:1 screen ration on the phone, because of which there are these persistent black bars on the top and bottom, which makes me feel that all this space is being wasted and can be utilized, especially in a game like Arena Allstars. The other problem that comes with all turn-based strategy games is how reoccurring the gameplay feels, but it is purely subjective which may be enjoyed by many people.
Some parts of the game make it feel incomplete and unfinished. There seems to be a lack of unique characters and content in the beginning stages which may draw away some players. One more thing I noticed is their focus on in-App purchases. I understand that a lot of effort has gone into making this free to play games, and they have to generate revenue from somewhere, but it feels like the game forces you to buy items to proceed with the game. Also, one small addition that I would like to see in the game is a definitive story mode. I always feel that games with good gameplays should have a story mode and see who plays it out experience the game at another level. Arena Allstars is available to download on both Google Playstore and iOS Appstore.