Hello Mobile Gamers, as we informed you earlier about the announcement of the mobile game 'Grobo' and now it is finally here. Yes, Hot Chocolate Games has released its mobile game 'Grobo' for both Android and iOS devices. This is a mobile game that has been set in 2 Dimensions (2D) in which, while manipulating the gravity to overcome the obstacles which come in your way, you explore the world of Megatropolis. You can download Grobo from the link given at the end of this post.
In a Megatropolis Museum, a robot named 'g.R0b0' awakens by a mysterious voice in its head. It observes that there is no sign of life of remained in surroundings and there are only obstacles and the dangers amongst the vacant, labyrinthian mega-city. Now g.R0b0 goes on an adventure to find out what happened to Megatropolis, the other robots, the people, find a friend for self and to whom that voice belongs.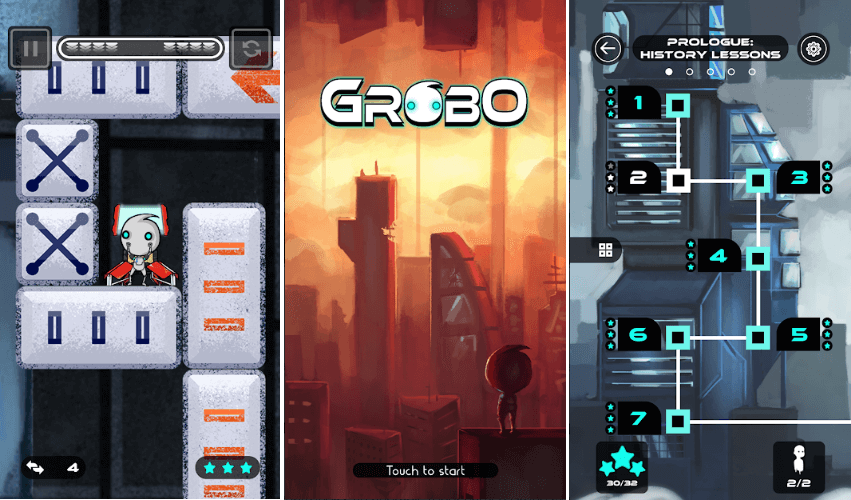 Grobo offers you 48 levels to complete, each with various traps and hazards. Your main objective in the game is to restore everything as earlier and to find out what happened to the people. So get ready for going on an adventure with the cute little robot g.R0b0 and download Grobo from the link given below.
Click here to Download on Android
Stay tuned with Mobile Mode Gaming (MMG) for the latest Mobile Gaming News & Updates!