Hello Mobile Gamers, as Call of Duty Mobile has been globally released, so now the players from all around the globe are being able to download and play the game. There are players, who have already played the shooting games similar to Call of Duy Mobile earlier i.e. PUBG Mobile, Garena Free Fire, etc. as well as there are some players who are new to this genre. So today in this post we are going to share some basic call of duty mobile tips & tricks for all the new as well as the experienced players.
Keep Your Shooting Mode Advance
Call of Duty Mobile offers you with two modes: Simple and Advance Mode, as in simple mode your character will automatically fire the enemy as soon as your crossbar will be on them, whereas in advance mode you have to shoot yourself like any other game by taping on the fire button. If you are planning to keep simple mode then just keep in mind that whenever you aim at enemies whether to shoot or to check his position your character will automatically fire the enemies, it can be problematic for you in Battle Royal Mode.
Choose Your Character Class Wisely
In Call of Duty Mobile, there is six class of characters out of which you can choose one, which is suitable to your fighting style, and these six Classes are as follows:
I) Medic – You set up a medical station around you which will be in circle form and if you and your teammates stand around that circle, your health will get restored slowly and also inside the circle it will take 25% less time in reviving your knocked character.
II) Scout – You can see footprints of enemies around you for a longer duration and also you can use the sensor dart by which you can see all the players around you.
III) Ninja – You will get an amazing grapple hook that you can aim at any surface and it will take you to that location without making any noise just like a ninja.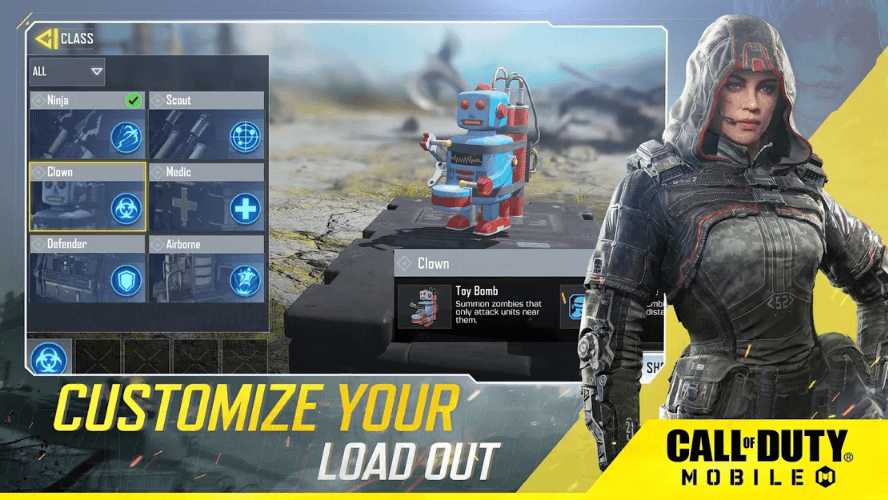 IV) Mechanic – You launch an EMP drone which helps you in locating the nearby enemies and also gives you a fantastic sight of 80 meters so as to locate vehicle around you.
V) Defender – You will act as a shield for your team, as you can place a transformable shield anywhere you want which is also capable of reducing the damage of anything by 25% except bullets.
VI) Clown – You will get a toy bomb which will summons zombies who will attack enemies coming in there way and also reduces zombie awareness distance to 15 meters.
Three in One Crouch Mode
Crouch can be used in three ways; as one is the simple crouch another is sliding while running or sprinting which is very beneficial as you can dodge form the bullet of enemies and the third is holding crouch button which will make your character lean.
Glide to Avoid Damage
If you have any fear of falling from any height and losing your health then you can glide while falling from a height, by doing it you can safely land on the ground without getting any damage.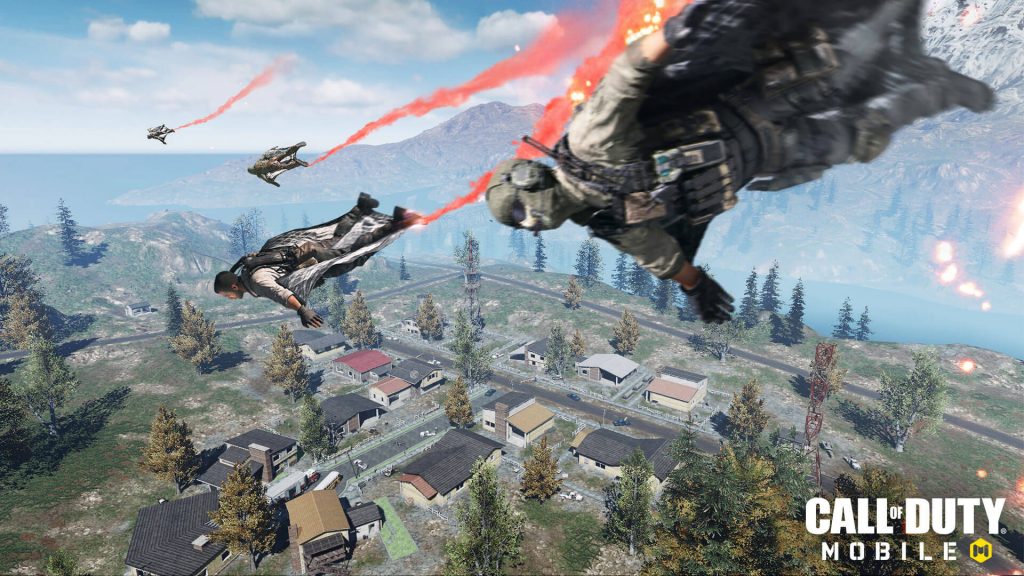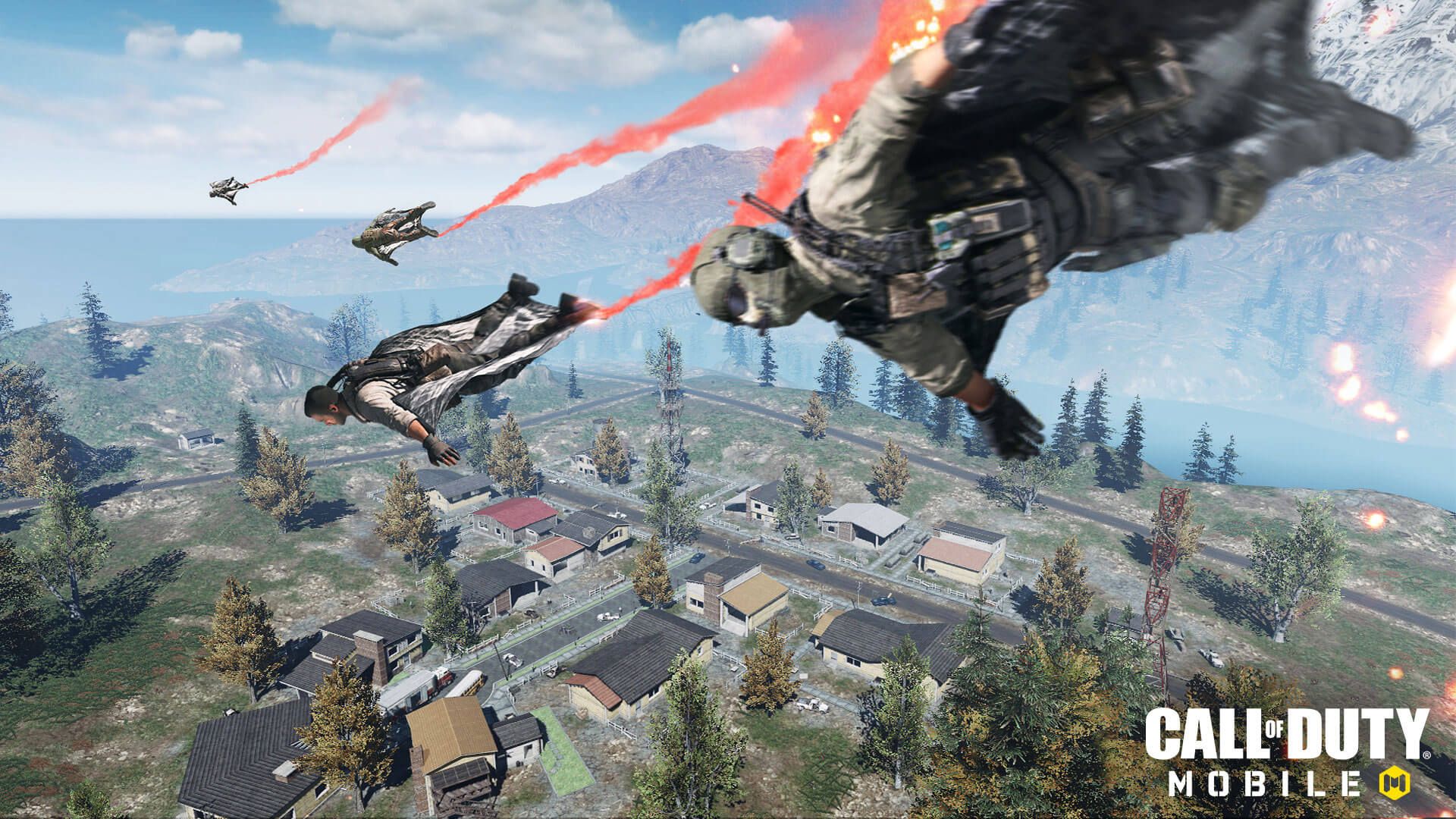 Use Helicopter Wisely
In Battle Royal Mode you can find a helicopter that you can fly all around the map. The helicopter will help you to reach the safe zone very fast and your teammates can also fire through it, but at the same time, enemies can also fire your helicopter which can burn down the ground. So using the helicopters wisely can be much beneficial for you.
Always Upgrade Your Weapons
As you play along the game you also have to upgrade your weapons as it will allow you to equip with various stocks, sights, foregrips, magazines, etc. which will make your weapons better and provide you advantage in the fights with enemies.
Quick Tip: Use drone in multiplayer mode, as drone are capable of automatically searching and destroying your enemies.
Also Read: Call of Duty Mobile Guide – Understanding The Mini-Map