Hello Mobile Gamers, we all have seen the very famous cartoon TV show SpongeBob SquarePants in our childhoods, and now it's mobile game will also be releasing on 4th February 2020 (expected) titled as SpongeBob: Krusty Cook-Off which has been developed by Tilting Point. The pre-registration of this game has already been started on both Android and iOS devices.
SpongeBob: Krusty Cook-Off is an amusing culinary adventure through the restaurants and kitchens of Bikini Bottom, made so that Krabs can earn some money as they have no money left and for the same the penny-pinching entrepreneur sets out to expand his empire, starting with a breakfast stand outside of SpongeBob's house, as no one can beat SpongeBob SquarePants.
In this game, you can open a breakfast stand near SpongeBob's house and cook Krabby Patties at the Krusty Krab. You can also explore the hilarious story of SpongeBob: Krusty Cook-Off, and get a chance to interact with Mr. Krabs, Patrick, Squidward, Sandy, and many other famous characters.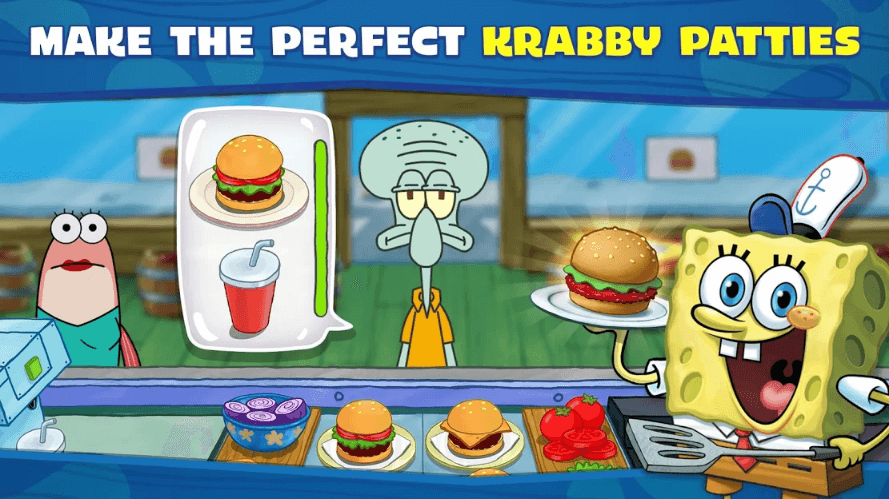 This game has beautiful graphics of Bikini Bottom and its habitants in which you can design your own type of restaurant. Also, there are hundreds of levels to master on your journey and to become the best fry cook in the world.
This game is now at pre-registration stage and if you Pre-register it now then you will get exclusive gift featuring decorative items and much more, so what are you waiting for go and start cooking your Krabby Patties by pre-registering for SpongeBob: Krusty Cook-Off on Google Playstore and iOS Appstore.